Financial concerns are top of mind — can wholesale revenue management save the day?
I recently attended VISTAS 2022, the Vistex Annual Summit, where customers connect with experts and industry-leading practitioners to share experiences, insights and best practices on rebates, pricing, trade spend, royalties and more. It was great being together for a live event after 2 years of primarily remote and virtual interaction. Everyone seemed fully engaged and ready to learn.
Now that I've had time to reflect, I'd like to share key takeaways from this year's event on the wholesale distribution industry. Vistex held an interactive audience poll on the top concerns facing you and other wholesale distributors now and into 2023. Participants were asked to consider such areas as:
Financial
Operational
Sales and marketing
Technology
Driving the discussion: financial woes
Financial concerns proved to be top of mind with distributors. While the worst parts of the pandemic are mainly behind us as a society, its impact on your distribution business and your industry at large remains, creating many new issues and challenges that your fellow distributors shared at the event:
Costs are rising rapidly, and many distributors must take price action to maintain margins, which can be difficult because there are many data sources that need to be evaluated.
New approaches to cash management and cash flow are required. Pricing and price optimization feed into this, but many distributors are uncertain about where and how to start.
Inflation has gone from near zero to levels not seen in 40 years.
Ease the margin squeeze with wholesale revenue management
Costs have skyrocketed across the board, putting real margin pressure on the entire wholesale distribution industry. As a distributor, you must evaluate all areas of your business model and innovate to stay ahead of your financial challenges. At VISTAS 2022, conversations were focused on new ways of improving wholesale revenue management business processes.
Like most distributors, you have a strong interest in preserving revenue and profit levels, which requires optimizing pricing, rationalizing promotional discounts and maximizing rebate and incentive income. To do this effectively and achieve scale, it's time to automate outdated manual processes.
Further discussions at VISTAS 2022 revealed that the other 4 areas of concern in our poll also resonate deeply with distributors. I would attribute this to the fact that the business climate and customer base have changed dramatically in the past 3 years.
Losses mount with operational challenges
Just-in-time (JIT) inventory models and forecasting are no longer working. Distributors have effectively increased inventory and safety stock levels, doubling orders to offset the risk of being out of stock.
Commodity and fuel costs are up nearly 50%, directly impacting profits.
Regulations — like the Drug Supply Chain Security Act (DSCSA) in the U.S. and the Falsified Medicines Directive (FMD) in Europe — continue to impact the pharmaceutical sector.
Improving your processes and service levels
As a distributor, you must continue to improve your operational processes and service levels despite challenging times. Areas to prioritize include:
Updating yesterday's forecasting processes for today's environment
Hedging commodity positions where appropriate to reduce your financial risk
Diversifying your vendor base to better source goods and services promptly
Tripping over sales and marketing hurdles
Your customers are generally more demanding and seek products at price levels you can no longer supply
Trade promotions can erode margins on many products that are in short supply
Differentiation through value-added services requires constant investment
The warm embrace of a customer-centric model
Customer relationships are strained during economic downturns. Now is the time to turn relationships into partnerships. As a successful distributor, you must find new ways to instill customer trust by working together and collaborating to achieve mutually beneficial partnerships.
Changing from a "customer-focused" model to a "customer-centric" model increases communication frequency and clarity regarding pricing, promotional activity and product availability changes. Your customers know times are difficult. They will appreciate your advance guidance and support.
Digital ambition paralysis
The wholesale distribution industry has a history of being a technology laggard
Tight profit margins limit your ability to invest in digital transformation
Automation offers tremendous benefits, yet some distributors find it difficult to transition away from manual processes
Reach for the cloud
There were plenty of discussions on digital transformation at VISTAS 2022. Distributors acknowledge the need to adopt cloud-based solutions that offer quick time-to-value while spreading costs via a subscription pricing model.
Automating routine and mundane daily tasks for purchasing, sales orders and customer incentives allows you to focus more on higher-value activities. And the savings you achieve can help fund further transformation.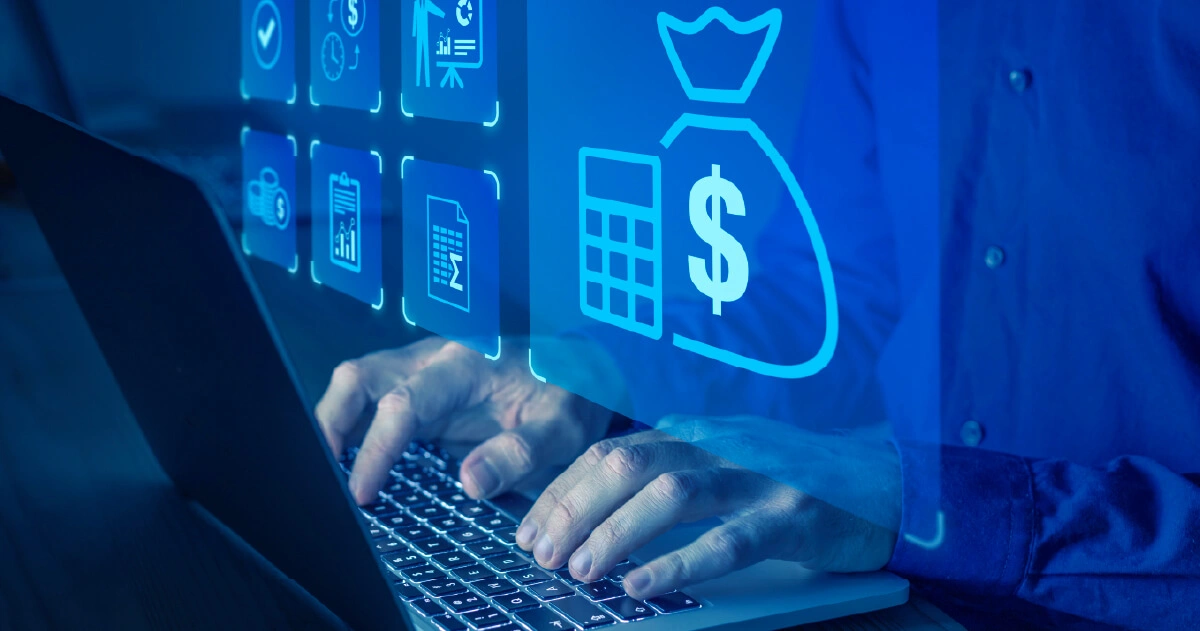 Forward progress despite headwinds
I was inspired to hear panelists, speakers and attendees openly discuss their industry and business perspectives. You and your fellow distributor attendees at VISTAS 2022 are working hard to develop innovative solutions to solve difficult and complex problems. Despite the business and economic headwinds highlighted above, I have no doubt you will achieve steady forward motion on your journey to success.
P.S.: If you missed this year's event, I strongly encourage you to attend VISTAS 2023!
FOR MORE INFORMATION ON WHOLESALE REVENUE MANAGEMENT,
READ OUR BLOG: "A DELICATE BALANCING ACT"