The retail metaverse offers enormous potential for retailers to grow their customer base, but timing is key
The water's warming up, but you'll still need a wetsuit
1, 2, 3…jump!
Are you ready to jump in and explore the almost unlimited opportunities for growth and innovation that encompass the metaverse? McKinsey states that the metaverse has the potential to generate up to $5 trillion in value by 2030. Yes, that's right, $5 trillion! That number alone may pique your interest and give you pause to consider. Even with the potential to be so lucrative, many retail companies are waiting to see how it will ultimately play out. The key challenge for retailers will be how to monetize the digital metaverse.
Today, most people identify the metaverse with gaming platforms like Roblox or Fortnite. Fashion retailers have been early adopters of this commercial metaverse with varying degrees of success. Nike, for one, started swimming in the metaverse water of Roblox in November 2021 with the launch of Nikeland. 26+ million visitors later, Nike reported that digital channels and applications have accounted for more than a quarter of its revenues. Nike then acquired RTFKT, a company that sells digital clothing, sneakers and collectibles in the metaverse to help support Nike .Swoosh, its new Web3 marketplace platform. Even with a success story like Nike, the retail metaverse is still considered extremely experimental, and in the wake of massive layoffs at retail and tech giants, there's not going to be a huge rush to dive in.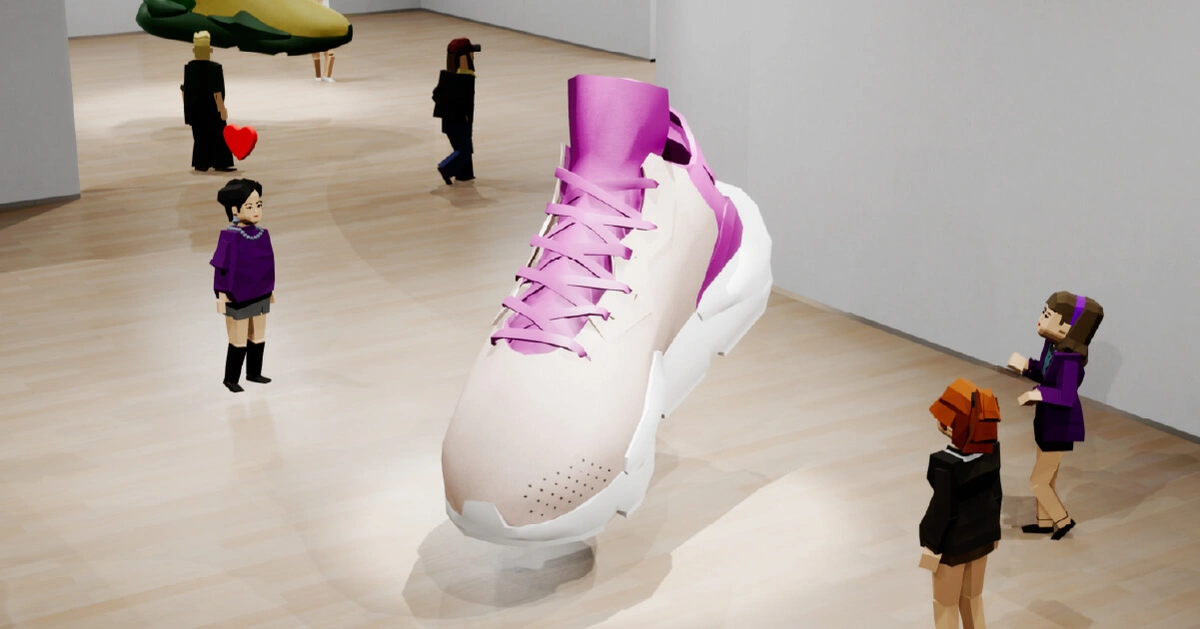 Sink or swim: Where the retail metaverse is headed
Changing the customer experience by creating immersive experiences is expected to be a true game-changer for retailers. From a B2C standpoint, the metaverse offers a whole new channel to interact and personalize content with your customers and prospects. Both Home Depot and Lowes have jumped in with new virtual stores that will sell real-life and simulated products. In addition, luxury retailers like Gucci and Burberry allow metaverse users on different platforms to creatively become brand ambassadors while seeking to convert these activities to sales. From a B2B enterprise standpoint, it could change the way you operate your business and interact with your supply chain, as well as how your goods and services are produced and sold. In addition, some areas offering cost saving and margin improvements include vendor management, trade funds management, chargebacks, incentives and rebates, price setting, price optimization, and markdowns.
Most retail companies are dipping a toe in to try and figure out how deep the water is. There are different views on how successful the metaverse may become, but something with so much potential should not be ignored.
As a retailer evaluating new technology, there are many factors that impact the risk/reward value proposition. Some retailers are early adopters of new technology while others are laggards. Where do you fall?
For retailers, the journey should start with how the metaverse can improve customer engagement and experience. Compelling and engaging content is a must to initially excite and ultimately keep customers coming back for more. Special metaverse-only deals could supplement the personalized offers you are already offering. Essentially, it's another set of trade promotions, incentives, marketing programs, and dynamic pricing that is no different than how you sell online or in-store. The goal would be to bring the "real" world and the "digital" world together in a cool new way that reaches well beyond phygital.
At the tip of the iceberg
To take the first step into this dynamic, immersive environment, it's beneficial to consider how your customer is changing.
Baby boomers, Generation X and Generation Y (millennials) are the largest age group in society today. Each of these generational groups has unique characteristics and as a retailer, you have different marketing strategies for each. Soon these generations will give way to Generation Z (zoomers) and those born between 1995 and 2010. Gen Z consumers are natively tech-savvy having grown up in a digital society. How you engage them MUST be different. It was not that long ago, January 9, 2007, to be precise, when Apple launched the iPhone. Since many zoomers got their first phone around the age of 12, they may already be longtime Apple customers.
The metaverse is a natural extension for a zoomer who will welcome a new digital tech playground while older generations will be slower to adapt.
The metaverse is just beginning to show signs of prospective potential. The customer base is sure to expand in the coming years. Larger retail organizations are already beginning to pave the way for the industry and will shape the future of use cases that exemplify how to monetize the metaverse. Perhaps the larger opportunity is to gain mindshare and potentially a lifelong zoomer customer.
The metaverse is just beginning to show signs of prospective potential. To see more data insights around this potential.
How soon will you jump into the digital pool and embrace the metaverse?
Want to learn more about staying ahead of market changes and disruptions? Take the retail industry journey today!