Promotional allowance programs (MDF, Co-op) can be one of the most effective tools in a channel marketer's toolkit. However, they often also represent the largest expense in their channel marketing budget. This combination makes them a true high risk/high reward proposition requiring the right strategies to deliver successful programs.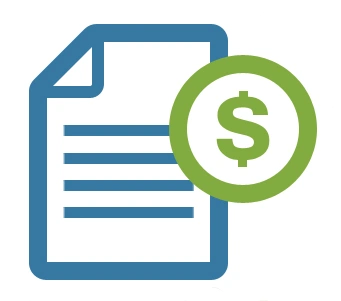 Our clients often ask us how they can get the most out of their promotional allowance programs and we have some ideas for them. I'm going to share a few of the strategies we often recommend to improve performance.
Utilize a joint marketing planning process
Overall business outcomes can be difficult to quantify, especially since most promotional allowance programs track individual activities instead of looking at how they impact overall strategic goals. Using Joint Marketing Planning, vendors can work with partners to align multiple activities to defined business goals that deliver mutually beneficial outcomes, providing clear benefits over traditional promotional allowance programs.
Here are some benefits of Joint Marketing Planning:
More effective allocation of promotional allowances
Better understanding of how your partners' marketing activities align with your own GTM goals
Ability to measure partner sales and marketing effectiveness
Identify the habits of top performing partners
Partner segmentation & eligibility
Not all partners should be able to take advantage of all programs. You should segment your partners and offer them the programs that are aligned to their particular Go-to-Market strategies. Also, within each segment of partners, participants will have to fulfill qualification criteria to be eligible, like sales thresholds or related service and support capabilities.
Equip partners with the marketing support they need to be successful
With Gartner reporting that 65% of partners identify marketing enablement as the top thing they look for from vendors, it's clear they need your help - and assistance with strategy - to run successful campaigns. Partners lack the time and expertise to plan and execute marketing campaigns – and this is especially true of Tier 2 and Tier 3 partners. There are two primary ways we see to enable your different tiers of partners:
Partner Marketing Automation – These tools work best for larger partners with the staff, marketing experience and knowledge to actually deploy campaigns. Also, they should usually be one-off campaigns that don't represent long-running engagement with multiple touches.
Campaign templates are available for partners to choose from, and they simply add logos, contact information and special offers to make them personal and targeted. Then they upload a mailing list and place the order to execute the campaign.
Campaign Marketplaces – A campaign marketplace is geared toward smaller partners with less than adequate marketing resources. They benefit from multichannel marketing campaigns created, and sometimes executed, by third-party agencies. Partners get to choose how involved they want agencies to be in the execution, and work with them to estimate the campaign outcome. Additionally, the agencies can even handle the reporting once the campaign has concluded.
Campaign marketplaces represent a one-stop shop all the way from campaign planning to execution and reporting.