Companies are constantly reaching out to us for guidance on how to recruit the right partners for their channel. They have questions about finding their ideal partners, and how to identify what that partner looks like in the first place. With the rise of Cloud and recurring revenue models, the types of partners they need is shifting, which has made it necessary for them to reevaluate what partner capabilities are important to them – and made it even more critical to engage in profiling and recruitment activities. In this post, I'm going to break down one of the truths companies need to follow for successful recruitment.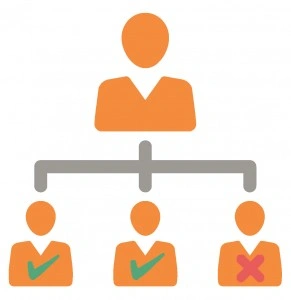 Avoid Profiling Bias
Profiling bias is a factor that is often overlooked, but it can be extremely detrimental to your profiling and recruitment efforts. Since you (like most companies) probably have your CAMs/PAMS do your profiling, their familiarity and favoritism can be a factor in how they evaluate partners. There are three main reasons this happens:
Partner comfort – PAMs are familiar with the partners they work with
Contact relationship – employees of the partners they work with become their pseudo co-workers, and they don't want to lose them
Partner loyalty – PAMs can feel as though they straddle the line between their company and the partners they manage
Certainly, finding the right partners requires a well-defined and executed plan that can't be summed up in a single blog post, but avoiding profiling bias will help deliver accurate profile data, and ensure partners are evaluated on an equal playing field. There are many other important factors to consider, so download our eBook called 5 Truths of Successful Partner Profiling and Recruitment. Get it HERE.