What's your digital transformation journey timeline?
In the new fast-moving reality of our world, Consumer Goods manufacturers have had to face a great deal during the pandemic. Interestingly, all of the primary trends we see were already present before the pandemic. Some are more obvious such as the growth of the online channel, some were still uncertain like the inclination of the younger generations for the "home channel" or "home nesting" and some were and are caught up in an unpredictable curve of adoption. For example, using Automated Guided Vehicles (AGV) to cover the last mile of delivery.
So, what's the anomaly? Speed and urgency. What was important or just a nice-to-have has become vital overnight. And this has disrupted the timeline for the digital transformation journey. What could have been planned as multi-year programs have become something to be delivered in a handful of months. Or even less.
Where to focus your eyes for the prize
I'd like to discuss the commercial domain and describe the status of companies across digital variables such as Data, Analytics, Optimization, Collaboration, Omnichannel and Revenue Growth Management (RGM).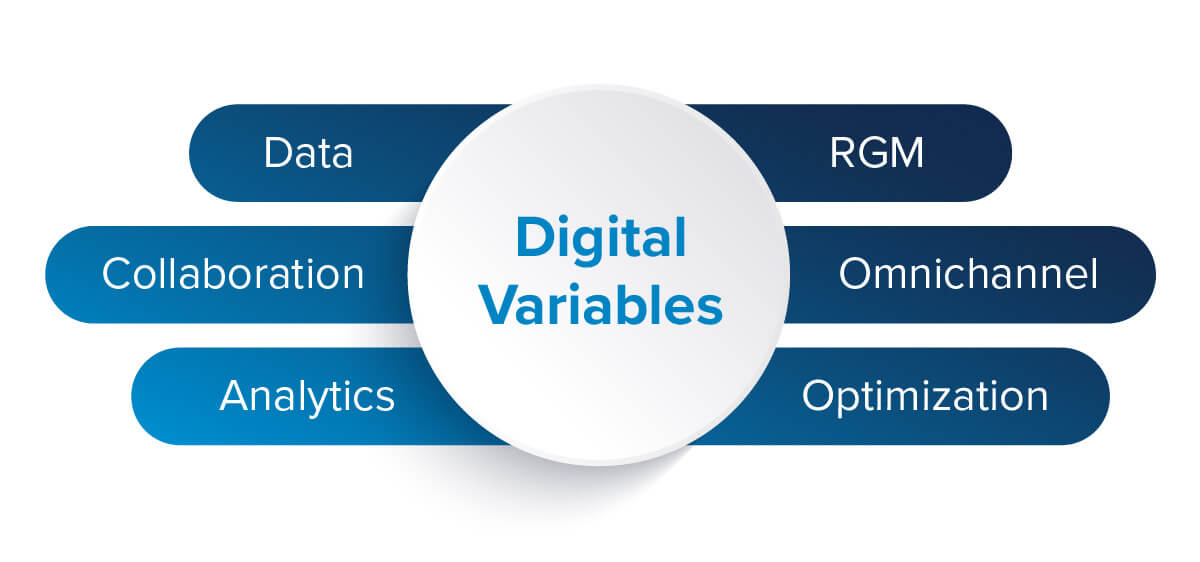 Digital resistant
Many of you are still at the beginning of the digitalization journey. Relying on Excel or obsolete bespoken solutions make up a third of Consumer Products companies. An incomplete understanding of the ROI of trade spending, misalignment between strategy and execution, and the inability to activate effective collaboration with the retailers have been the main issues.
Now the risk for this group is greater. The problem is not that more the 60% of promotions don't breakeven. This was already a big issue. The problem is that in the past, manual work and common sense were able to partially fix the operational inefficiencies. Now, this will not cover the gap of innovation and speed required in our "new reality" in order to survive.
My recommendation is to prioritize a program to harmonize and automate Planning and Execution processes and to set the foundation for a real digitalization program before it becomes too late.
Digital mid-streamers
Most companies have already begun their digital journey. Planning and execution processes have been automated and data and analytics have been set up for descriptive analysis.
The recommendation here is to dare to move into the space of the predictive analytics and optimization. Retail, shopper and online data are available at an unimaginable level. Artificial Intelligence and Machine Learning capabilities are mature enough to support all the main sales domains and infrastructure is becoming more and more powerful.
Promotional optimization for food & beverage or ecommerce capabilities for personal care can achieve huge additional value that will be unleashed from full digital enablement in the Consumer Goods industry.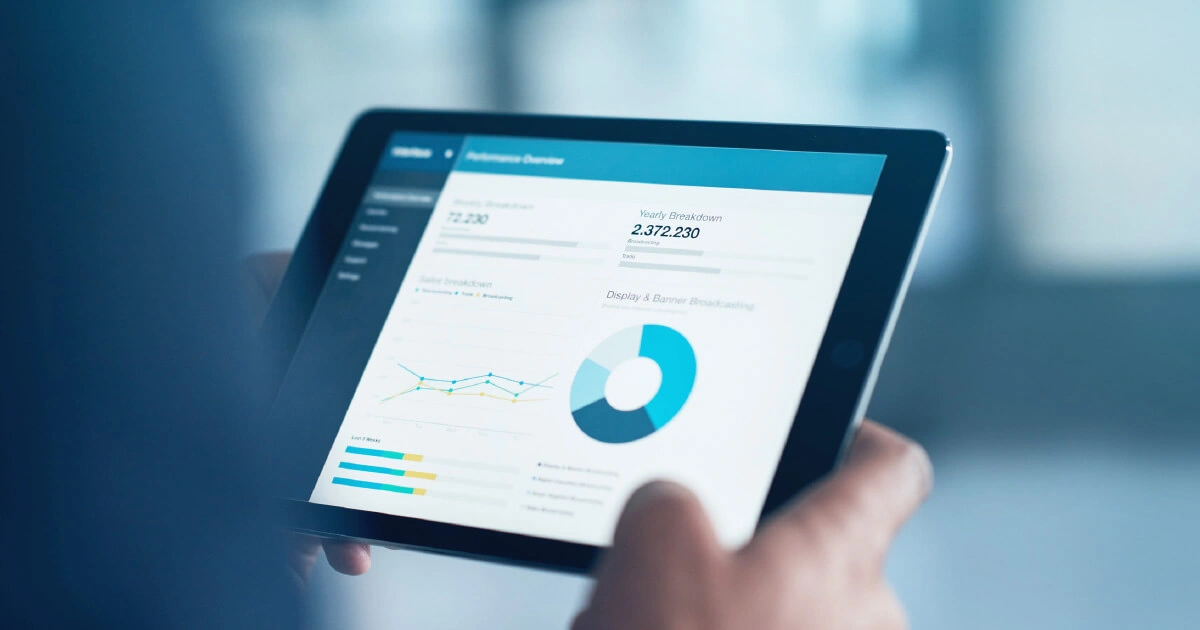 Digitally enabled
You are the innovators who have already digitalized strategic domains. A correlation between performance and digital enablement has been measured across different programs. You are experiencing the best results with RGM initiatives:
5x better ROI for promotions
Most profitable assortments
More effective joint business plans with retailers plus the ability to move the trade terms in the pay-for-performance space.
Best relation of revenue to investments in the online channel.
For you, it is important to keep moving into the space of a holistic approach so that all of the pillars of RGM including price, promotion, assortment and trade terms are optimized and synchronized together.
Inflation in 2022 will require a full understanding of price sensitivity combined with promotion sensitivity across shopper and product segments. And assortments will have to reflect this combined strategy, according to incrementality and market share of the different items.
So, wherever you are in your Digital Transformation journey – 2022 is a fantastic time to move ahead in this space. To recover, evolve or consolidate your digital capabilities and to excel in the market. Always considering that "being digital" doesn't require only technology, but it is also a matter of alignment with strategy, people, skills and change management.
In case you missed it, read this blog and don't be distracted by drones: