Post-Pandemic, How to Compete with Amazon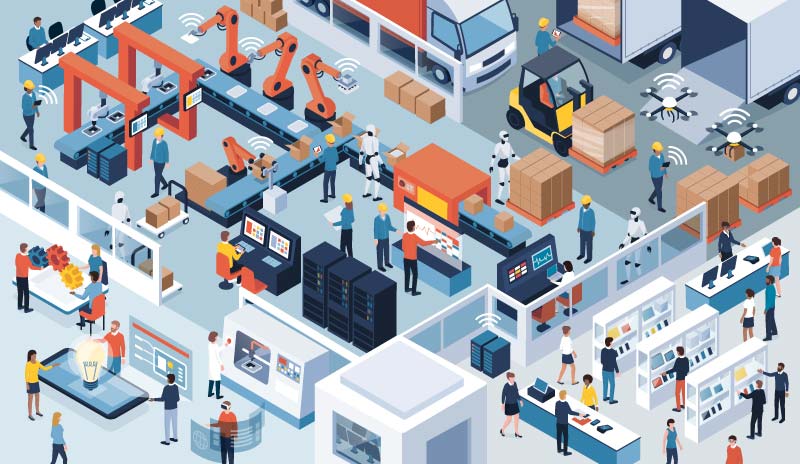 When 20th century sci-fi looked to the distant future, did you ever imagine the world would look like it does today? Well, to be fair, we didn't factor in a global pandemic. And now, the entire wholesale distribution sector has been impacted. While we may not be driving flying cars or holidaying on Mars (yet), our technology is revolutionizing our ability to pivot dynamically. The most successful wholesale distributors right now are the ones who have quickly become scalable in handling ecommerce transactions and right pricing in record numbers.
The tried-and-tested relationship-led sales model before March of 2020 carries little weight now that customers are primarily digital natives. In March of 2020, a worldwide survey by statista found that 11% of manufacturers and 10% of distributors were generating 81% to 100% of their revenues through B2B e-commerce, and that was before Covid-19 was widespread. Post-pandemic, everyone has been forced to research and purchase online. With Amazon as the go-to online consumer marketplace, it is not a massive departure for those customers to choose a business account with them as well.
When you are up against Amazon as a distributor, be aware: they carry the majority of products you do, can deliver at least as well as you do, and–due to their huge customer reach and the vast amounts of data captured–they probably know your customers better than you do. And that's before AI comes into the equation. Amazon's tech is most likely superior as well, and with Alexa-type assistants, the purchasing experience is becoming easier over time.
So how should 'non-Amazon' wholesale distributors compete?
The good news, remaining competitive is not a lost cause. Disruption occurs in practically every industry, and it is how businesses react to it that defines their future success, and often makes them better businesses.
Wholesale distributors who are successfully competing with Amazon leverage the following:
Pricing. With ecommerce driving the majority of sales due to the pandemic, you must have the automated capability to competitively price in real time, while factoring in each customer's contractual mandates, price tiers, current promotional qualifiers, tiers and product differentiations.
Customer experience. How you relate to your customers online (and offline once this pandemic is behind us) can create a superior, tailored experience that drives loyalty.
Focus and expertise. The most successful retail competitors to Amazon are those who have become true leaders in their niche, bring unique know-how, and impart wisdom to their customers.
Predictive analytics. Be ready for the 'what-if' scenarios and trends that your data is capturing every moment to help you know what to do next.
Post-pandemic Business Process Advantages:
The best possible ecommerce platform
Better data capture
End-to-end revenue and incentive management
If a new year presents new opportunities, now is the time to evaluate what your company's future will look like. Because really, that planning should be happening now