Companies across different industries – Technology, Consumer Products, Life Sciences, Automotive, etc. – are experiencing pain points in today's rapidly evolving markets. During the recent Vistex VISTAS conference, I shared some of the challenges our clients face and revealed how Vistex helps them tackle their Go-to-Market (GTM) challenges. In this context Go-to-Market is defined as contracts, pricing, and incentive programs, such as rebates, promotions and Co-op/MDF that motivate distribution partners to sell a vendor's products.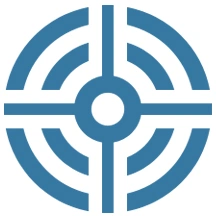 For example, in the Technology industry, many companies face a business transformation, moving to Cloud-based solutions and services in all technology channels of distribution. As a result, technology vendors must support the GTM needs of multiple partner business models and devise new incentive programs that align with subscription-based sales models. This not only requires programmatic changes but a significantly increased analytics capability to recruit and enable the right reseller partners, aggregators and integrators.
In the Consumer Products sector trade spend is the largest item on the P&L and companies invest millions in promotions, rebates and other incentives with their trade partners. These programs can get extremely complex because they include multiple layers of pricing and trade allowances, marketing funds and rebate programs for distributors, brokers, buying groups and retailers. Effective management and accurate reporting of these programs are major tasks and many companies are in the process of enhancing this phase. Vistex provides the system and reporting to enhance program management. In addition, we help our clients evolve from program management to program optimization.
The Life Sciences industry presents its own set of challenges and complexities. In addition to the overlapping discounts, rebates, promotions and marketing programs there are government reporting requirements that must be met. "Gross-to-Net" involves the drug or medical device manufacturer's process to accurately capture those overlapping incentives, rebates, discounts, etc. extended to all parties in the supply chain and reporting net profitability down to the SKU level. To simplify this process, Vistex provides clients with Gross-to-Net reporting and analytics that provide the foundation for program optimization. This includes the reporting and analysis of Gross-to-Net/accruals, interactive visualization and predictive analytics, as well as providing the planning tools to manage their way toward optimization.
Vistex supports and enables clients across a variety of industry sectors by providing strategic and analytics services and resources designed to meet their needs as the market and their requirements evolve. Industry Principals provide best-practice recommendations in GTM program design, business process enhancement and program optimization. They are fluent in the language of their industry and possess the expertise to help clients achieve their Go-to-Market objectives. Industry Principals work closely with a team of analysts to provide in-depth insight to help clients make strategic, data-driven GTM decisions and optimize program ROI.
You can learn more about how Vistex approaches Strategy and Analytics engagements for companies across industries by clicking the links above.