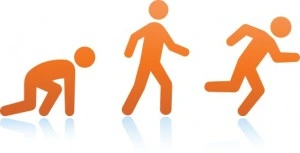 If you are like many of us here at Vistex, you got into marketing because you enjoy engaging in creative and collaborative processes to develop strategic marketing plans, and are thrilled by putting them into action to drive real results. Like many of us, you have also likely spent too much time in the last 5-10 years talking about compliance and controls, while throwing around acronyms like FASB, SOX and FTC. Well, we're happy to report that we're seeing a shift back to the value of marketing. In particular, we're seeing more value being placed upon Joint Marketing Planning (JMP) with partners to achieve sales and marketing objectives and executing on GTM initiatives. I wanted to share with you 5 takeaways from a recent conversation I had on JMP keys to success:
Alignment with a capital 'A': Your goals need to be aligned from Marketing and Channel Marketing, to Plan and Program. Don't under estimate the importance of internal alignment between geographies and functional areas (Finance, Sales, Marketing, etc) – these are equally important to success.
Get to know your partners' marketing IQ: Successful planning hinges upon you understanding your partners GTM model, how yours can align with it, as well as their relative strengths and weaknesses in marketing. Some partners can play a role in driving your brand and broader 'pull' in the market, where others are more effective at demand creation.
Uncover your tier 2 stars: Everyone's channel is undergoing change, although some are experiencing more than others. To counteract the change in your channel, you should engage in JMP with more than just your strategic, tier 1 partners of today – you must extend your efforts to your next generation of partners. In our experience, these guys are trying out the latest, greatest marketing approaches and tactics so they can also be a great resource for keeping your programs aligned with the tactics that are best reaching customers.
Your field is key: Whether you're relying on local channel marketing managers or channel account managers (or both), the involvement of your field is key to plan development and execution. Their involvement might be 'heavier' with some partners than others, but they should have a clear stake in the process being a success that ties to their individual KPIs.
Data is king: Remember when cash used to be king? As you know, Marketing has become increasingly metrics driven with all the great ways we're able to capture and measure the result of our efforts. In other words, data is king! And JMP is no exception. Your infrastructure and processes need to support your ability to capture data at tactical, business and strategic goal levels that enable you to gain insights into your channel and improving its marketing effectiveness.