6 Go-to-Market Strategy Tips to Enable Cloud & Traditional Partners
Many technology partners and vendors find themselves in the implementation stage of a hybrid Cloud model. Tiffany Bova of Gartner, sees the channel evolving as follows: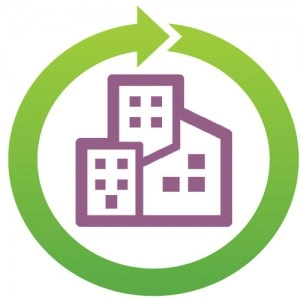 "Over the next five years, we predict that a large majority of those in the resale category will have made an effort to evolve their business into the hybrid model. But beyond basic resale, only about a third will make the transition successfully."
The transition to a Cloud-based or hybrid model, coupled with a sound Cloud-based Go-to-Market (GTM) strategy is still posing challenges for technology vendors and partners alike. Most vendors and partners find themselves in a state of transition (Swim Lane 2 in graphic below), making it necessary for a vendor's Go-to-Market strategy to enable both Cloud and traditional partners.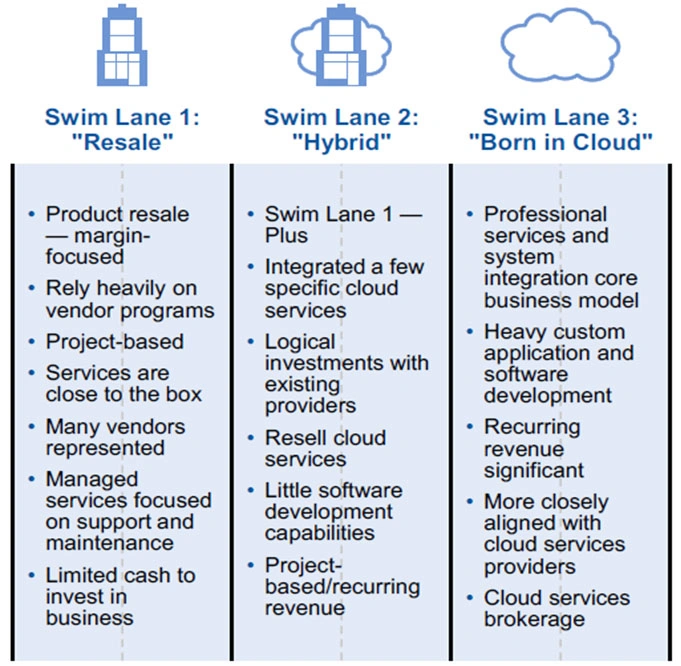 Supporting the GTM needs of hybrid partners with your resale and born-in-the-cloud partners does present difficulties, but it is possible to develop a successful hybrid channel strategy that supports all your partners with these six steps:
Know your partners
Provide business transformation support (revenues, cash flow, compensation models)
Help partners become better marketers
Realign incentives
Measure and adjust
Maintain a dialogue
Check back for practical guidelines from business transformation support to joint planning, marketing enablement, and incentives programs that motivate hybrid partner and their teams.