Royalty Management: Why Google Stadia and Its Cloud-Based Videogaming Rivals Need a Robust Solution
While videogame graphics have evolved from 8-bit to 64-bit architecture, rights and royalties management software also had to level up to meet user demand. Today's R&R software must satisfy the firehose of videogame transaction complexities. Since 2014, various flat-fee videogaming subscription models have been in play, joining the financial model started by Napster and Netflix to exploit media. Licensing International reports 2018 saw $136 billion in global videogame industry sales, with the current growth rate at 15%. The ability to leapfrog from dedicated gaming consoles to smart phones, tablets and Internet-connected TVs will amplify that percentage.

One need look no further than the tragedy of GameStop® being deemed the next Blockbuster fail to realize physical media and consoles are being overtaken by the streaming trend. (Ironically, GameStop attempted creating its own streaming format in 2011, but the technology at that time wasn't mature enough for their level of innovation.)
So How Complex Are Streaming Royalties?
Excel spread sheets max out at 1,048,576 rows by 16,384 columns. Just 24 hours of one streaming Fortnite's sales transactions would exhaust spreadsheet cells faster than PAC-MAN devours power pellets. Videogame royalties have evolved from being straightforward to incredibly complicated. Instead of selling one million game discs at $50 each, Google Stadia, like its many game subscription competitors, will be selling tens of millions of streaming downloads at pennies on the dollar per transaction, with those pennies on the dollar being splintered off into many licensor wallets. What was once easy to calculate — the number of video game disc units sold — has now surpassed all human understanding. At this level, transactional calculations must be automated to guarantee true numbers.
In the past, a videogame producer would negotiate all the licensing fees up front for music, the intellectual property, character likenesses and voice actors, then produce the game and pay the licensors their negotiated percentages per the number of game units sold. In Stadia's forthcoming subscription-based model, videogame producers have a unique and powerful advantage. They can digitally track which segments of a game are played the most. For example, perhaps the videogame producer paid a major studio for a 20-second interstitial clip of a cop reality TV series to play inside their game on a TV set in the background of an action scene, as in-game characters were hunting each other down. If only 10% of gamers ever reached the level to see this interstitial clip, the videogame producer would quickly deduce they should be paying a lower percentage for licensing that clip. Why pay a higher royalty for content that is rarely exploited? Armed with the visibility of proven business intelligence, videogame producers can pay what the licenses are realistically worth.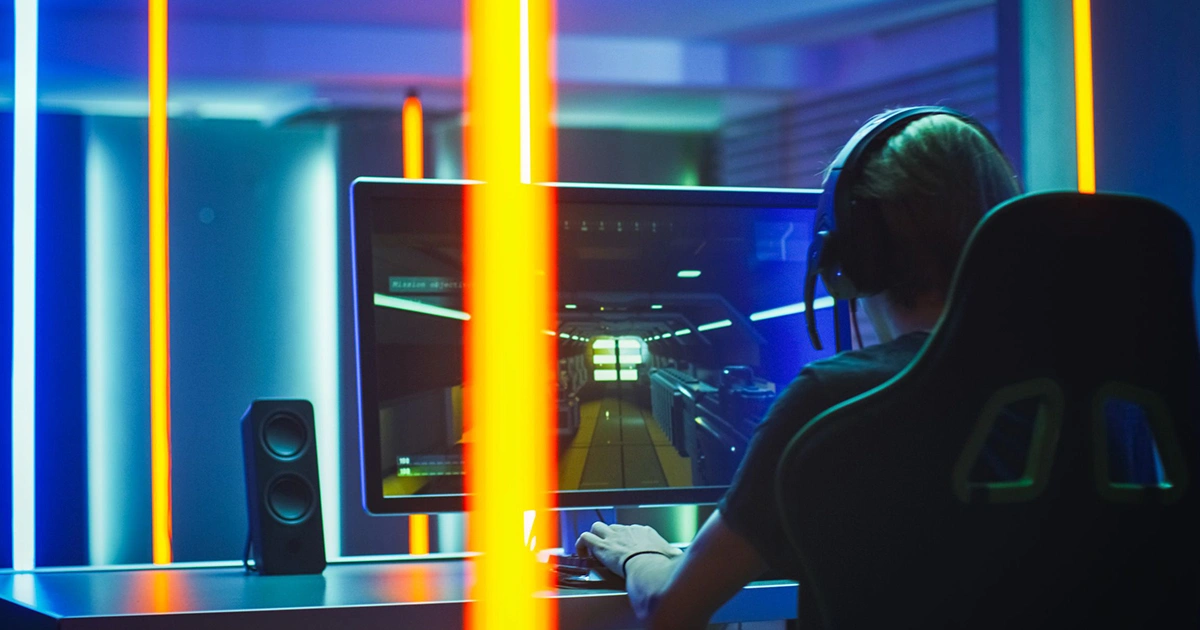 The videogame subscription model makes allocating the royalties very complex. Consider this. If Player A pays $10 a month and plays three games 50 times, the royalty payments will be allocated to reflect the 150 games played. If Player B plays five games just one time each, that's a separate, five-game royalty calculation. Subscriptions also factor in the number of devices used, such as the smart phone, tablet, laptop and desktop computers. The game is now more accessible and portable, since it's being licensed through a satellite feed to the ISP address.
Royalty Management Software Saves the Day
To ensure the millions of lines of royalty payments are precise and licensors are getting what is owed to them, Google Stadia – and the many copycats we anticipate once Google Stadia starts demonstrating its ROI -- will require the heavy lifting that only an automated, artificial intelligence software can deliver. The sheer volume of royalty transactions cannot be managed to every party's satisfaction without it. Royalty management software is a threefold solution – it saves time, money, and the business relationships that can go awry from miscalculated royalties. In short, visibility means profitability.