FOMO Redefined: Will Streamer 'Fear of Media Obliteration' Force Demand for Physical Media?
In October of 2018, a well-publicized auction at Sotheby's auction house became the unintended metaphor for the future of streaming entertainment. Street artist Banksy's spray-paint-on-canvas art, which had just sold for a whopping $1.4 million, self-destructed, shredding itself before an aghast crowd. The Girl With The Balloon painting gently vanished -- permanently impermanent -- its new owner impotent to stop the lack of return on her investment.

Today's digital media users are feeling a similar sense of loss – and impotency. As technology advances and media business deals march onward, early adopters are left to reconcile the frustrations and financial casualties of their ever-vanishing, cloud-based media.
It's the great digital disappearing act of the millennium, and it's a gut punch.
Digital Houdini
Is the ephemeral nature of digital content ever to be trusted? Consumer trust is being sorely tested. Just recently, the CBS network and its on-demand content suddenly disappeared from AT&T and DirectTV customers' menus in major metropolitan markets because of a contract negotiation snafu. Once blissfully unaware, consumers are learning the hard lessons of the many unknown licensing loopholes that impact the longevity of digital media access. Forget about ownership. To witness:
Netflix subscribers are reeling from the news that they're eventually losing their beloved The Office and Friends series to NBCUniversal and WarnerMedia's new streaming services, respectively. (Disney+ is on the horizon and the company already announced they are removing their original content from Netflix and other services as their agreements expire.) Think it's not a big deal? While Nielsen only calculates SVOD ratings based on TV sets and not other streaming devices, they reported Netflix users spent more than 52 billion minutes on The Office in 2018 and 32.6 billion minutes on Friends.
In February of this year, PC Gamer shared the "13 Reasons Games Disappear from Steam." Steam is the subscription-based gaming platform boasting nearly 30,000 games. Disappearing game reasons varied, from expiring music rights to questionable content, but the result was the same. Gamers invested their time, money (think in-game purchases) and energy into games that simply vaporized.
In 2018, Forbes covered the story of Apple iTunes account holders whose purchased films (not merely rented) were deleted. Various film studios decided they no longer wanted to make their titles available on iTunes, so the iTunes users were out of luck, and out of their refunds. In 2017, iTunes account holders saw their 4K HDR films downgraded to HD.
Some movies are altogether unavailable. For example, Matt Goldberg points out that Air Force One, the fifth-highest grossing film of 1997, is unavailable on any streaming service. Not one.
Yet another concern is the TV and film collectors' market. Original versions often get replaced by directors' cuts, or re-edited versions by the studios in response to burgeoning political correctness demands. Den of Geek recently pointed out that Disney hasn't released the long-cherished original Star Wars theatrical cuts, which have never been available to the fans in 1080p, nor 4K versions. If the collectors do not purchase the lower-resolution first editions, their access to the originals is evaporating. Will future generations ever know that Han Solo shot first?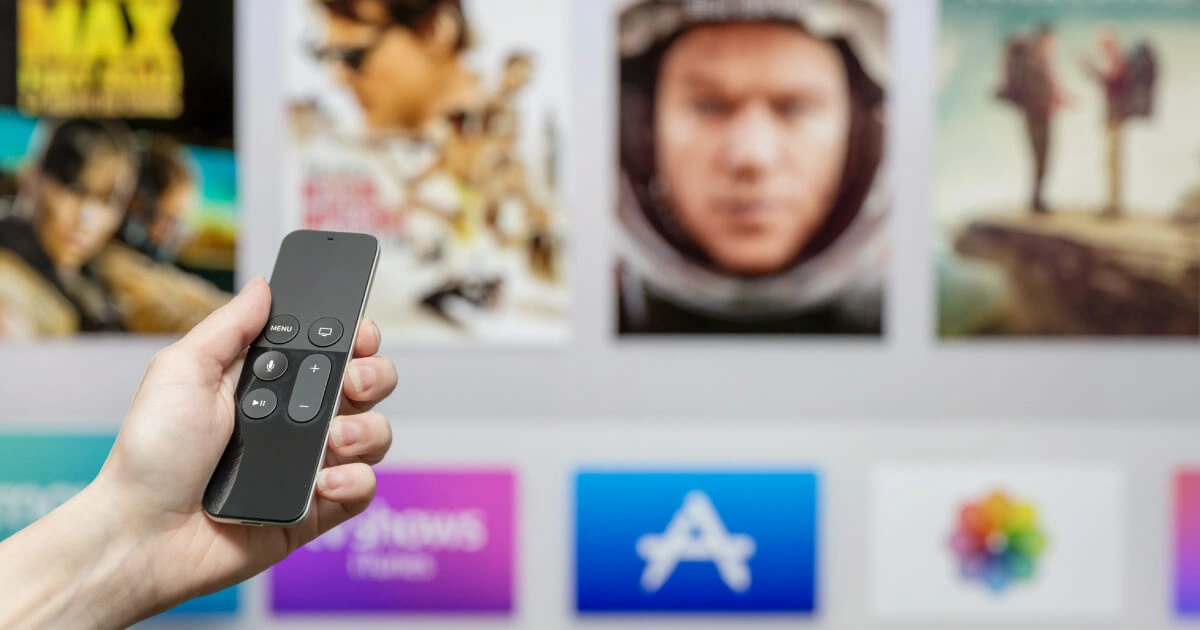 The Physical Media Advantage
Is physical media's death rattle premature? Could consumer distrust because of disappearing media result in more physical media sales? Will the tanking DVD, Blu-Ray and UHD sales (nearly halved in the last five years) show a sudden reversal of fortune? After all, The Office: The Complete Series can still be found for just $34.99 on Amazon; the complete series of Friends is $78.08. Amortize that investment over the many years of enjoyment, and physical ownership would seem the safer bet. After all, NBCUniversal could arbitrarily decide to stop streaming The Office.
Physical media advantages abound:
Reliable quality and no disruptive buffering (yes, it still happens in 2019 on busier nights, even with high-speed fiber optic systems)
DVDs have bonus features and fun commentary
DVDs quell concerns about media disappearing due to licensing losses
DVDs ensure your favorite media is always available, especially as Netflix and their ilk shift toward original content, making less of your favorite content available to you
DVDs are cost-effective entertainment; the second-hand DVD market is growing -- used DVDs can sell for just $10
Blu-Ray DVDs remain the most reliable way to watch high-definition movies at home
For collectors for whom quantity displayed equals luxury, and OCD sufferers, there's nothing more satisfying than an entire wall of DVD titles shelved in alphabetical order, organized by category
And speaking of collectors, the collectible exclusives in the special edition versions of DVDs are invaluable (for example, Big Lebowski's 20th Anniversary Limited Edition 4K Ultra HD & BLU-RAY + DIGITAL included a collectible bowling bag, a bowling ball pencil holder, Lebowski's Oriental rug reimagined as a polishing cloth, and Lebowski's iconic sweater miniaturized – all treasured plot points in the film); there's still a market for people paying $19.95 a month for Loot Crate geek subscription boxes of collectibles.
If the pop culture entertainment fans want to regain control over the content they enjoy watching or playing, they may want to pull their content out of the cloud and back onto their bookshelf as tangible, physical media.