Resurging Sales Say Old School Is Cool Again
In one of the most famous scenes of Monty Python's film The Holy Grail, the Black Knight is guarding a stream, refusing King Arthur's passage. A sword fight ensues. King Arthur reduces the Black Knight to a bleeding, limbless victim. Seemingly down for the count, the Black Knight persists, threatening to bite King Arthur's legs off as King Arthur ignores and passes him, crossing the stream. That, gentle reader, represents the cassette tape culture in the digital age. It may seem down for the count, but it steadfastly refuses to die. If the cassette tape had its own anthem, it might be Tom Petty's I Won't Back Down from 1989.
Cassette Store Day is an actual celebration for tapeheads since 2013. This year, it was held on October 12th. The globe's only two cassette tape manufacturers, Springfield, Missouri's National Audio Company and Mont St. Michel's Normandy-based Mulann, have cause to join in the celebration. Cassette tapes are seeing a 15-year high in sales. That slow build kicked off in 2015 when bands like Muse and Blink 182 released their albums on cassettes, choosing the headquarters for hipsters, Urban Outfitters, as their retail outlet. Urban Outfitters even sold a line of cassette players to support the movement. So…did Urban Outfitters kick off the revival, or just platform it?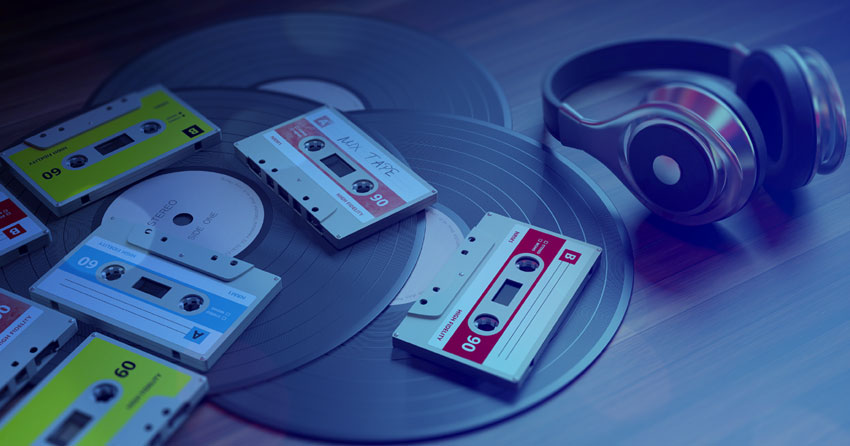 In 2019, Urban Outfitters was again the chosen outlet for chanteuse Billie Eilish, who released her limited-edition cassette tapes of When We All Fall Asleep, Where Do We Go. The rare four-pack (in orange, lime green, black and black in a lime-green case) is now selling on eBay for up to $129.99 (plus $18 shipping). The band The 1975's acclaimed album A Brief Inquiry Into Online Relationships landed the Best-Selling Cassette Since 2010 accolade, according to Official Charts (with Billie Eilish not far behind). From a PR perspective, it's a savvy way to lay claim to some form of chart topping before everyone else in the music industry piles on.
Could the cassette tape's key roles in pop culture – popping up in movies like Guardians of the Galaxy or cult series such as Stranger Things and 13 Reasons Why be triggering this tape frenzy? It's not a stretch to connect those dots. After all, the film Baby Driver featured a retro iPod device, skyrocketing those sales in 2017. Or could it result from flamboyant psychic Theresa Caputo's insistence on tape recording her client sessions on TLC's Long Island Medium? Is Gen-Z rejecting the too-slick media production values, preferring a decidedly less perfect, grittier analog experience? And shouldn't Sony's 40th Anniversary Walkman actually play cassettes instead of being a poseur digital replica of the original? Perhaps they should quickly supplement with an analog commemorative line.
And then there's vinyl, likely to become the U.S. music industry's most lucrative physical format. Vinyl is on track to eclipse CD sales, which have remained flat while vinyl records grew 12.9% year-over-year. Aside from these retro, counter-culture trends, is there a music industry business reason behind this physical media renaissance? As they said in Fargo, You betcha! More mechanical royalties. Each time a song is downloaded or purchased on physical media, it's more money for the copyright holder(s) than just streaming. There's a reason for that concert ticket bundle (of a CD or cassette and hoodie) you're purchasing with your Taylor Swift ticket. It raises the artist's position on the Billboard 200, and it creates another royalty stream.
The ephemeral nature of digital music in the cloud means fans' song catalogs can vaporize on an artist's whim, as did Taylor Swift's deleted original version of her recent hit ME!, which fans preferred over her replacement version, or in licensing disputes. As we watch this physical media trend gain momentum, hurdling up to its tipping point, let us memorialize and bid a fond adieu to the now-irrelevant cassette tapes meme creators, wherever they are.