Why is price as the only differentiation criterion not enough for many customers?
The purchasing process is accompanied by numerous individual requirements to a specific product. Performance, product quality and safety occupy a higher rank in certain sectors than the price. If we consider the foodstuffs industry, the main challenge here is the purchasing decision: Unlike products from the electronics industry, food is difficult to compare with product data alone. Consumers can look at the ingredients, but they cannot read the quality from this. The rule here is that dearer is not always better.
Product quality before price?
A worldwide and comprehensively representative survey of the TÜV SÜD Safety Gauge 2017 showed that 71 percent of consumers would be willing to pay a higher price for better quality.
A high safety level was the most important selection criterion for certain sectors (60 percent). In particular, most of the concerns were in the case of foodstuffs such as raw fish or meat, and milk products or eggs. In second place came toys and shoes as well as children's car seats.
This elevated quality awareness was expressed not only by consumers: German companies are also setting high safety standards today.
Especially in industries where they encounter customers with strong concerns, companies rely on in-house testing, employee training or external inspection companies.
As an online retailer, you should also be able to deal with the possible demands of your customers independently of your sector. One way to counteract this is to display certain quality seals.
eCommerce: Demonstrate your product quality with quality seals
For customers, clear approval marks awarded by external companies can represent an indication of safety. These quality seals serve to ensure product quality.
Retailers and manufacturers gain the trust of customers here and also communicate through them their integrity. This is also described by Jens Reich, Chief Customer Officer at Mister Spex: "Quality seals help to give the customer some orientation in terms of data protection, safety, quality and the overall satisfaction of other customers. It is thus quicker for them to recognize which online shops and offers are trustworthy".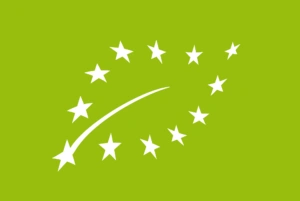 Quality seals, such as the European organic seal, signify safety, protection and quality to the customer.
The online retailer Mister Spex attaches great importance to the communication of quality and uses "Trusted Shops" as well as "EHI", the best-known quality seal in Germany.
Another advantage for online retailers: Through good quality management, legal standards are adhered to and the shop becomes more customer-friendly automatically. Be it the shop design, the path of the customer toward purchase or detailed descriptions of your products – a proximity to the customer is more easily ensured.
Increase your product quality with a unique customer service
The online pharmacy Aponeo has opted for good consultation quality. In doing so, it offers neither cheaper products than stationary pharmacies, nor is it subject to the price war in eCommerce. Through a good service, own brands, as well as exclusive recommendations from trained pharmacists, Aponeo balances out the margin weaknesses in online retail.
The Personal Shopping Service Outfittery pursues a similar path. Outfittery also attaches great importance to product and service quality. A combination of machine learning tools as well as the flair of trained stylists all lead to a consultation tailor-made to the customer. With this advisory service, Outfittery also justifies their not running any discount campaigns in its shop.
Optimize your price management with your product quality
Quality stands above price for the customer in some sectors. A high safety level as well as a unique customer benefit are characteristics of this quality. The foodstuffs industry and children's toys are particularly affected here.
The price in online retail is considered the most important differentiation criterion and, as a further signal of quality, should not be ignored. Customer willingness to pay is greater if they are convinced that a higher price signals better quality. If the majority of customers are willing to pay more for higher safety, you should adjust your price management to reflect this. To set fair prices, you have to monitor the prices and products of your competitors on the Internet and derive your optimal pricing from this.
Our Business Intelligence suite helps you to collect and compare large volumes of data online. A comprehensive assortment analysis also increases your margin and allows you to find the right price for your brands and products.