Image recognition through AI: we are working on this technology for you
by: Vistex

|

September 1, 2021
Artificial intelligence (AI) often sounds like science fiction, but above all the concept is a great promise for the future. Although the theories behind it are actually decades old, the technical possibilities for implementing AI have only recently matured. A specific application of artificial intelligence has been on the advance for several years: automated image recognition.
In e-commerce in particular, there are many possible uses for the intelligent systems. In today's article you will learn how image recognition AI works and how Vistex uses AI and image recognition.
This is how image recognition works through artificial intelligence
Artificial intelligence is based on self-learning algorithms. Such algorithms continue to evolve as soon as they receive new information about the task at hand. In doing so, they are constantly improving the way of solving these problems. Such a process is known as machine learning.
The functionality of self-learning algorithms is possible because they are based on models that are roughly based on the human brain. Like human nerve cells, artificial neural networks also consist of nodes (neurons) that are linked to one another on different levels. Within this network of neurons, information is recorded, processed (by positive or negative weighting) and output again as a result. Artificial neural networks that have a particularly large number of levels and can therefore recognize more complex patterns appear to be particularly promising. The learning processes that such networks can carry out are called deep learning.
For a long time, deep learning failed to imitate the high complexity of pattern recognition in the human brain. It was only through the increased computing power and the large amount of digital data available that developers achieved great success in recent years.
Image recognition in e-commerce has these perspectives
There are many possible uses for automated image recognition in e-commerce. It is difficult to predict where image recognition software will prevail over the long term. In the following we present possible areas of application.
Product searches through image recognition software
Mobile e-commerce and phenomena such as social shopping have become increasingly important with the triumph of smartphones in recent years. This is why it is becoming more and more important for you as an online retailer to simplify the search function on your web shop and make it more efficient. One way to achieve this is to use image classification. Some large online retailers such as ebay, ASOS or Zalando have such an image classification already implemented. Most of the time, functions are available that enable customers to take photos of clothing or other objects and use these photos to receive product suggestions. In addition, screenshots, for example of outfits on social media, can be uploaded to the search function in order to display similar objects.

A picture search can simplify the mobile shopping experience with the help of artificial intelligence. Source: ebay
Product categorization through image recognition
Automated image recognition will also be useful for internal processes in the future. For example, online retailers with a large product range can use image recognition software for product categorization. This recognizes individual elements within the picture and names them. Image recognition thus helps to simplify the process of creating new products in the web shop, among other things. The machine vision of our partner Microsoft shows how precise Artificial Intelligences already recognize images. The content of any photos can be analyzed on the Microsoft Azure website. Try it!
Image recognition in market analysis
Image recognition will also play an important role in the future when monitoring your market. At what prices do your competitors sell certain products that you also offer? In order to answer this, so-called matching must first take place, the identification of several identical products in different web shops or marketplaces. Tools for automated competition analysis usually implement this matching using text-based information. However, text-based matching has its limits in many cases, for example when products do not have an identification number or the product description is imprecise.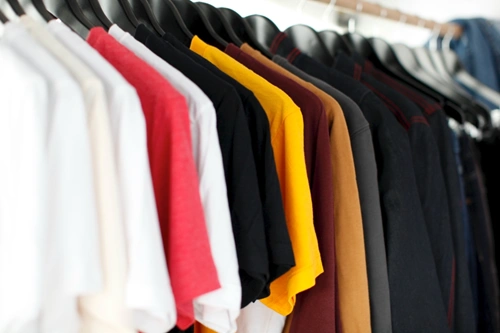 The matching identifies the same products. Automated image recognition makes it even more precise.
Why image recognition software?
Our self-learning algorithm already delivers an unprecedented hit rate of 98.2 percent for matching. But our goal has not yet been fully achieved. That is why we are currently working on the prototype of an innovative deep learning algorithm, which will use image recognition to make product matching even more precise for you in the future.