Cloud Rights and Royalty Management can Help Improve Media Scalability
Powerhouse players have been making dramatic moves in the media and entertainment industry: Disney acquired 21st Century Fox, Amazon acquired MGM, AT&T's merger with Warner Media became Warner Media's merger with Discovery, and Viacom/Paramount merged with CBS. No one can accurately predict how these mergers will alter the media landscape over the long term. But one thing is certain: if industry change is the rule, then business agility is the response.
While media companies have been pioneers in the cloud, creating content, optimizing supply chains, and driving new distribution models such as direct-to-consumer streaming, they are lagging behind in terms of flexible back-office business processes.
For newly developed media content, the challenge lies in entering contractual data—including data governing rights and royalties—into existing systems and managing the details. A new series will have seasons, episodes, and distribution details across territories and platforms, all of which impacts how rights are managed and royalties are distributed. And that's before factoring in any elemental rights such as music content or clip footage that was used.
The flow of rights and royalties can be bidirectional. A company may owe royalties, but it may also seek to collect them when it is selling or licensing content to other platforms. Tracking all this with spreadsheets or without a system designed to manage these contractual intricacies becomes one formula-error away from turning into a catastrophe.
Scalability for a growing industry
Customer demands and business models can change in a blink. The cloud allows you to automate dynamic end-to-end processes, from quotes, delivery, and revenue recognition to billing and invoice distribution. Furthermore, it can trigger billing and revenue transactions based on business events.
Cloud configuration rules provide full flexibility to adapt to new deal types, removing the constraint of aging system limitations as the industry evolves.
Rights management without the aggravation
Media rights and royalties, with all their inherent complexities, demand more streamlined and agile processes. The business units that touch processes for rights and royalties are spread across the enterprise. And in the wake of the merger and acquisition frenzy, many of these units use either isolated solutions (sometimes referred to as spot solutions) or homegrown systems to manage associated data.
Tremendous effort goes into aggregating this data. While this work has typically been performed by spreadsheets, today's media companies need a smarter, more agile and more automated approach that yields real-time insights and the ability to make decisions in the moment.
The cloud can help automate the time-intensive, manual process of searching rights repositories to ensure that no rights infringements are encountered when distributing content. This reduces issues, freeing up employees to work on other more complex projects.
With a cloud-based approach, you can better manage rights and royalties across all owned content, regardless of where that content resides. Moving foundational business processes to the cloud suddenly presents a variety of options.
Don't just survive—thrive
With the cloud, everything can be seen from anywhere, across multiple devices; decisions can be made quickly, businesses can act quickly when opportunities arise. During this period of colossal change and dynamism in the media industry, agility is needed not only to survive, but to thrive!
The ultimate goal is standardized business systems integrated into underlying financial management systems—all running seamlessly in the cloud, where nimbleness and scalability reign supreme. Rights and royalties functionality can be added as needed—like a collection of LEGO bricks that integrate into an existing structure—capturing the essential terms and details of every deal made. You can pick and choose which features—or "bricks"—to add to your current systems, scaling up or back as needed.
Centralizing data
The end result is a centralized system that enables real-time insight into rights and royalty data. If an "avails" search is needed on content for licensing based on a variety of parameters, a centralized dataset provides insight into what is available for sale in the library, across different markets, territories, or platforms, and with visibility to any restrictions or financial obligations.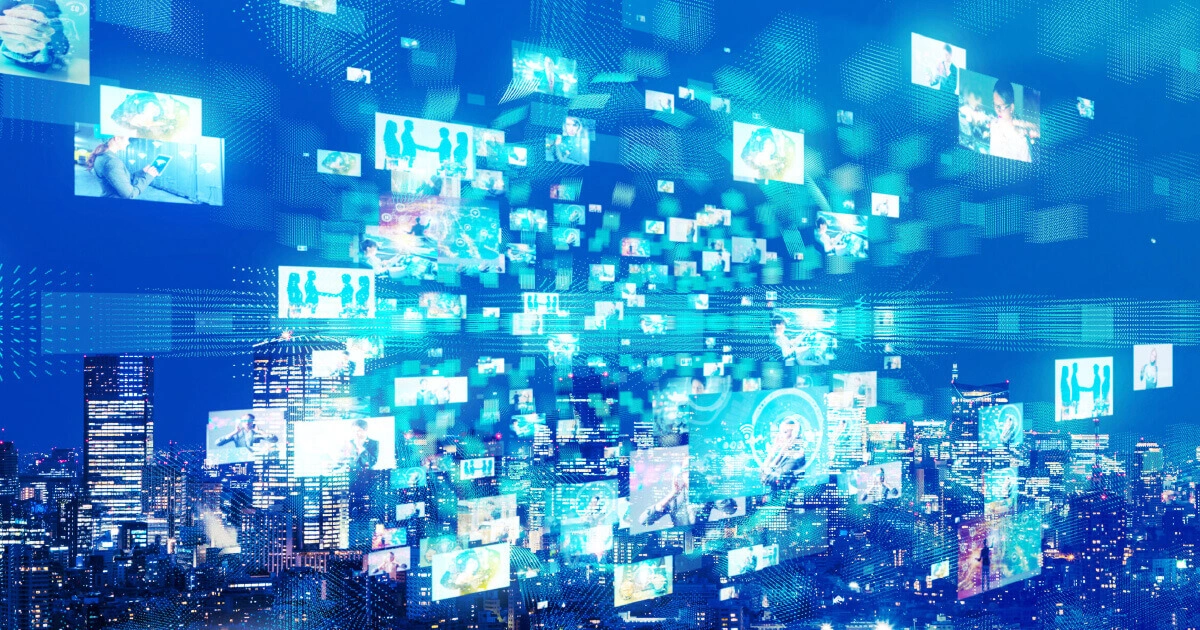 With machine learning and data analytics, insights can be generated on the fly to uncover emerging trends and opportunities that human analysis would overlook.
The way forward
You can capitalize on key industry trends by using the cloud to create an intelligent supply chain to manage end-to-end workflows—from content creation and processing to distribution and the customer experience. You can also achieve improved operational efficiency, produce more creative content, and accelerate time to market.
Moving to the cloud helps you meet the growing challenges of the modern digital world. The cloud holds tremendous benefits if your business is facing greater competition. It is the new imperative to help you work faster, scale larger, lower costs, improve content discovery, acquire new projects faster, and make even better personalized content recommendations. Regardless of which business model you are working within, moving to the cloud will enhance it.
There's no better time than now to get serious about embracing the cloud to help you move faster, better track how consumers interact with content, and ultimately make smarter decisions to scale the business, increase revenue, and improve performance.
For more information, view our on-demand webinar
The future of media & entertainment is in the cloud