A gold rush is on to find a vaccine for COVID-19. According to the World Health Association (WHO) in early May, there are more than 100 projects around the world centered on the development of a vaccine for the coronavirus. Eight candidate vaccines are already being tested in people in clinical trials.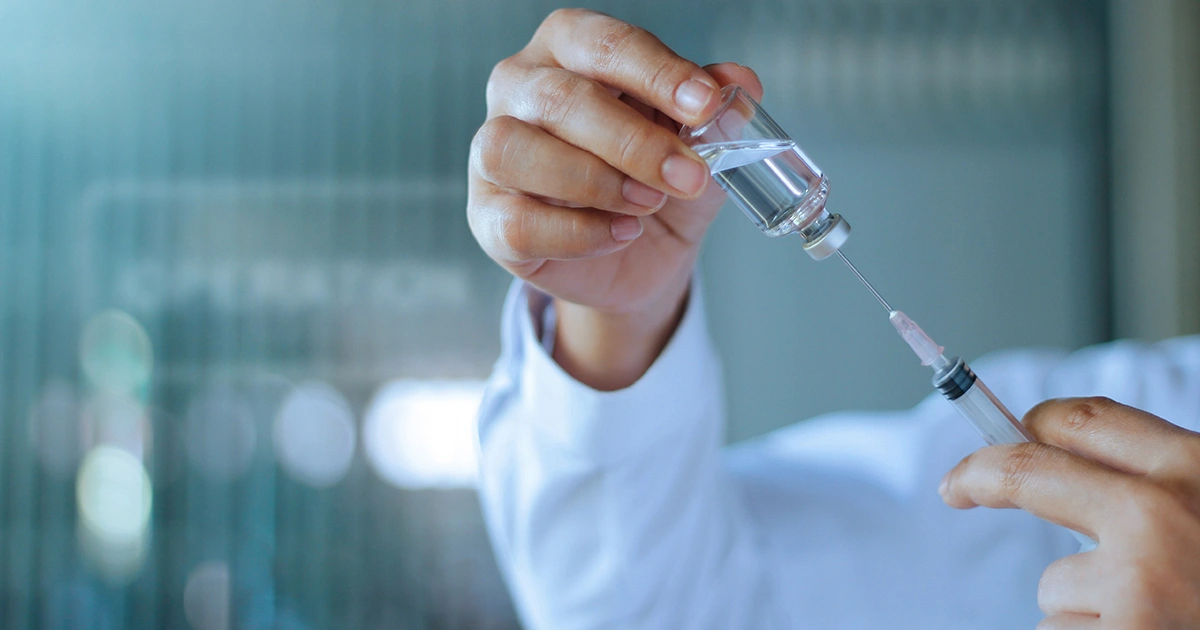 Once an effective vaccine (or vaccines) has been identified, it will need to be produced rapidly and on a massive scale—billions of doses. However, estimating exact production capacity needs is difficult, because nobody yet knows the composition of a potential COVID-19 shot or how many doses would be needed per person. But what we do know is that demand will be enormous.
In order to meet this production demand, the industry needs to start prepping for manufacturing in parallel with research—even before clinical results become available. This will require unprecedented collaboration between industry, regulators and the scientific community.
But experts say the large-scale manufacture of a successful vaccine may present new problems. A sudden surge in vaccine demand caused by the development of a COVID-19 shot could put labs under extreme strain and also reduce the availability of other vaccines that are regularly needed to immunize people against the seasonal flu or childhood diseases such as measles or rota virus.
So, how does everybody work together to produce billions of doses to vaccinate the whole world?
Already, there is grumbling. Pharmaceutical giant, Sanofi, angered the French government recently by indicating the U.S. would have first access to his company's vaccine output. Such concerns prompted more than 140 world leaders and other dignitaries on Thursday to sign an open letter to all governments demanding that Covid-19 vaccines be considered a "global good" and shared equitably around the world.
Tom Bollyky, director of the global health program at the Council on Foreign Relations, warned that any U.S. effort to inoculate its entire population (versus vaccinating only high risk individuals and sharing doses with other countries) could cause other countries to refuse to share peripheral materials needed for mass vaccination, including vaccine vials, needles and syringes. Even if millions of doses of vaccine are ready to go by January, the U.S. may not have enough needles and syringes to deliver those doses. Just as the nation's inadequate supply of swabs and reagents delayed testing for the coronavirus, a limited availability of syringes and needles could stymie a vaccination program.
But one of the biggest unintended consequences of the pandemic may be the decline of China's international dominance. A recent report published by the Economist Intelligence Unit (EIU) said the pandemic will reverse globalization by accelerating a move toward regional supply chains. As a result of Covid-19, it is likely that this period of globalization will not only come to a halt, it will reverse, the report's authors said. Already some corporations are relocating supply chains to other parts of Asia in response to the US/China trade war and rising wages in China.
Many other questions about a potential COVID-19 vaccine remain to be worked out, and organizations will need to do their best to plan for these changes and look to the future. Are you able to understand your business and data to pivot fast enough during these challenging times? Vistex revenue management solutions can help on a variety fronts, including tracking supply costs, pricing optimization and flexibility, contracts tracking, revisions and profitability, one place for all your data and transactions to see your business holistically, and of course taking advantage of opportunities that may arise.
What we know for now is that the race is on…and it will be a long hard road. Are you prepared?