CMO and CDMO partnerships are gaining momentum
The Life Sciences industry was always viewed as a stable industry until the 2007-2009 economic downturn brought about interesting movements beginning with the surge in mergers and acquisitions. Big companies began to shift their interest to become a leader in their area of expertise in animal health, medical devices and human pharma. Contract manufacturing organizations (CMOs) like yours, are no doubt riding the wave with the wind at their back as more major pharma companies focus on innovative products preferring to outsource manufacturing of mature drugs and new drugs going to market without needing to heavily invest in their own manufacturing. The wave of momentum began due to the pandemic and the need for manufacturing capacity to produce new vaccines took priority.
CMO services range from small preclinical to large volumes for clinical trials and commercialization. New and often small to mid-sized biotech companies are also increasingly turning to contract manufacturing to introduce their products due to lack of resources and ability to invest in manufacturing facilities of their own.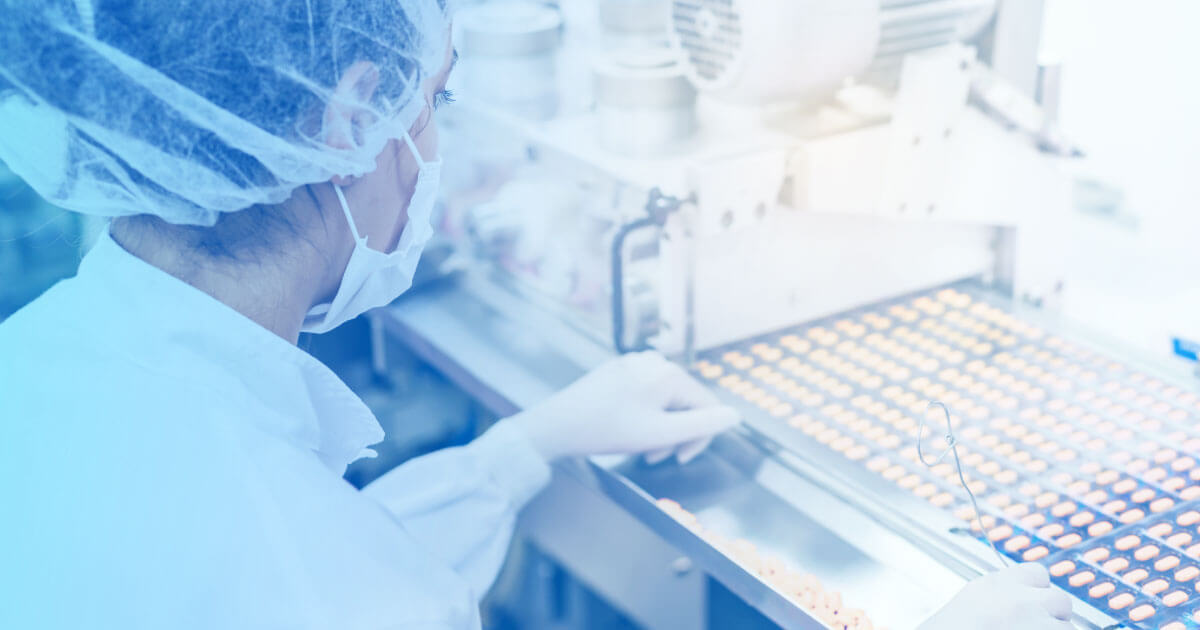 The ripple effect
Make no mistake, CMOs are not alone in this form of collaboration. While contract development manufacturing organizations (CDMO) may still be experiencing a near trough view, they are gaining stronger momentum as well. The CDMO market continues to ride the wave as new therapeutics are on the rise and interest rate cuts bring a surge of funds for high-risk assets as well as venture capital for emerging bio and pharma companies. (classicsofttrim.com)
Many active pharmaceutical ingredient (API) companies are finding the gaps in the global pharmaceutical supply chain and strategically planning to fill a void in the market. COVID-19 and the recent war in Ukraine coupled with the reliance on China and India for many of the ingredients during supply chain disruptions are prompting API companies to become stronger players in the CDMO market. In fact, innovative APIs are driving the market growth for CDMOs and the growth rate is estimated to continue through 2025. Moreover, a demand for ICU medications and investigational treatments to aid centers who respond to pandemic and heavy emergencies resulted in an increase demand for APIs.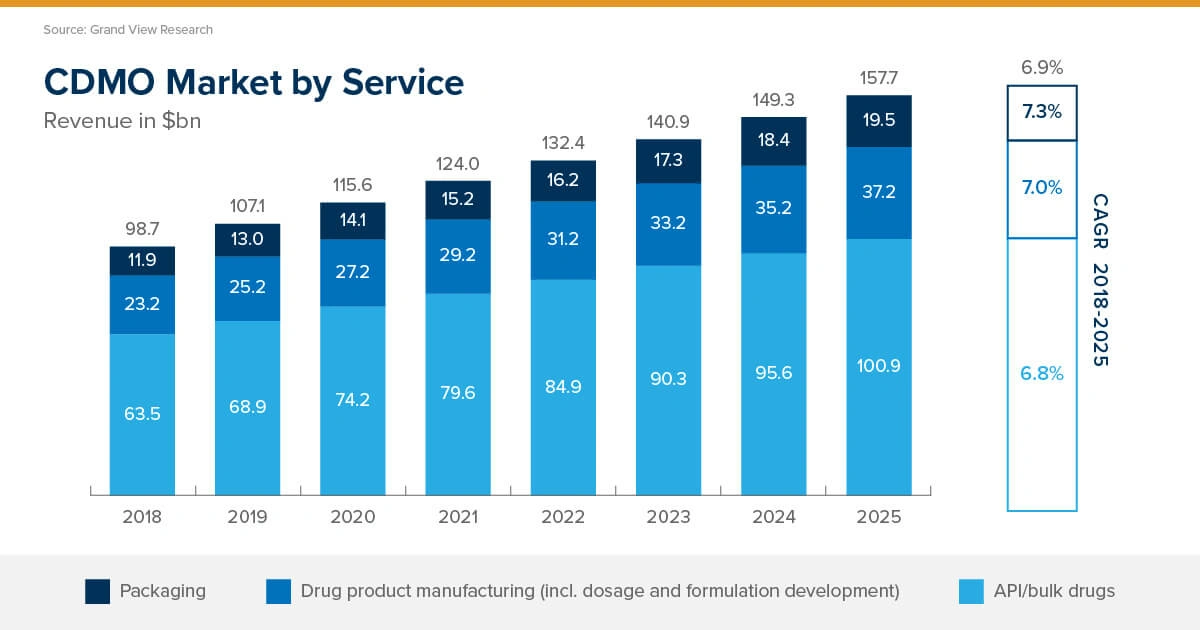 Avoiding a disturbance
No matter the size of your company or the volume of your agreement, establishing an effective working relationship and managing operations are key to your CMO/CDMO success. Life Sciences companies, more than in any other industry, must consider compliance and maintaining tight processes from development to distribution not just internally, but with all partners. Operational and pricing optimization is essential to cultivating any collaboration in which a life-saving medicine is at risk so that total transparency is achievable.
These collaborations also require strong strategy for managing the offer. An effective strategy is a win-win approach rooted in collaboration that benefits all stakeholders. Operationally, to keep from breaking waves you must commit to breaking down the silos and establishing 360° visibility that eliminate data silos between teams and partners. This is achievable by utilizing a single source of truth that allows you to lead the communication between you and your partners as well as internal teams during different phases of the project.
Creating a strategy that nurtures the highest level of performance for compliance along with the highest level of core priorities is important for both you as the CMO/CDMO and your pharmaceutical client partners.
3 principles to drive your CDMO strategy:
   1. Seek a mutually beneficial partnership
   2. Align on business practices with your partners
   3. Agree on optimal conditions to sustain client and patient needs
Will the wave crest in the near future?
CMOs and CDMOs are becoming the future of pharma manufacturing. As riding the wave of collaborative outsourcing increases, so does the fierce competition, cost pressures and technological challenges. Remaining competitive and optimizing your price offering in product and service to pharmaceutical companies will be pivotal to sustainable growth. Stay tuned for our next Life Sciences webinar where we'll explain and show how CMO/CDMO can use price guidance and price optimization when preparing offers and until then don´t miss the eBook "What's The Perfect Price? The Process of Price Optimization – Vistex, Inc" to learn how data science algorithms and machine learning can help you determine the optimal price.
Learn more about the future of CMO and CDMO.