How white-label and private-label licensing saves money, increases profits and reaches new customers in times of inflation
The sales of premium private-label and white-label products are significantly growing year-over-year. As prices surge, private-label and white-label branding are popular licensing arrangements allowing businesses to sell products or services under their brand name. Both have become attractive options for consumers switching from pricier name brands to brands that are up to 50% cheaper.
Inflation exerts downward pressure on royalty rates to make licensed product pricing more competitive, especially when faced with retailers' less costly private-label products.
According to Licensing International's 2023 Global Licensing Industry Study, retailers will commit more resources to private-label brands, creating more shelf space. Launches of branded, licensed products may suffer as a result. As retailers prioritize private-label brands, new brands struggling to infiltrate shelf space are exploring a direct-to-retail (DTR) approach.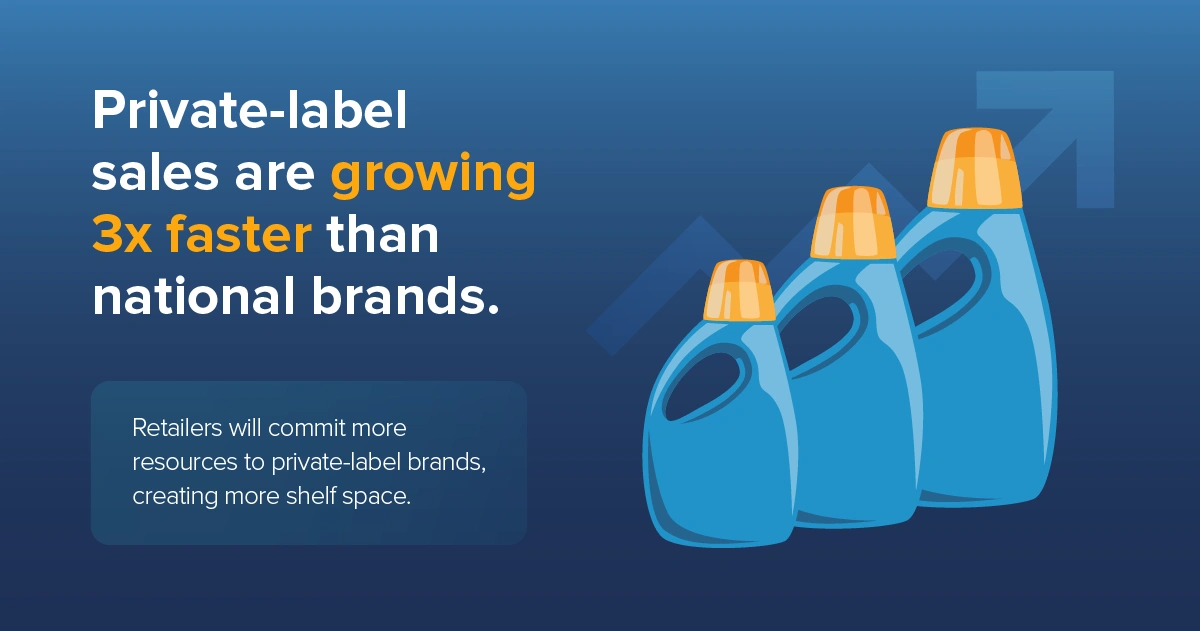 Private-label branding
With private-labeled products — food, beverages, pet supplies, furniture and household goods — a manufacturer or brand sells its product exclusively to one retailer. The retailer can change the product by ordering changes in colors, sizes, etc., while the manufacturer need not worry about the product's marketing and branding.
Private-label brands are catching up to major multinational brands but may take longer to reach the market if retailers must first obtain special licenses or undergo legal proceedings.
White-label branding
With white-labeled products — beauty, clothing and health and hygiene goods — companies can sell their generic products through multiple retailers. Each retailer can customize the product's label to align with their brand. This type of arrangement is used by smaller businesses that don't have the resources to develop their own products.
White-label products often reach the market faster because retailers have already completed the legal processes to sell those goods. For example, retailers may already have regulatory licenses or have passed the legal requirements to run an online shop.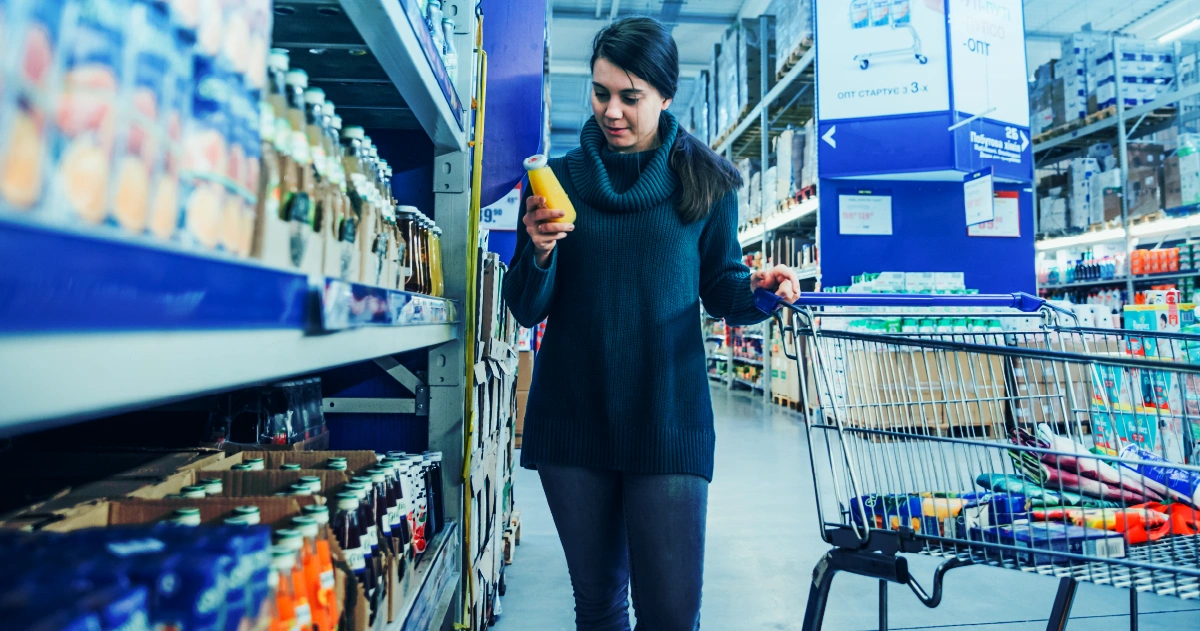 Price vs. loyalty challenge
The quality of private-label and white-label products is steadily increasing. The days of "generic" products that were merely cheaper versions of original products are long gone.
Today's consumers expect quality from branded products. This means brand owners and branded product manufacturers must up their game or gather dust on the shelf. If consumers can purchase the same product for half the cost without the name-brand label, I expect most shoppers to buy the private-label or white-label product.
Private-label branding also helps prevent multiple retailers from having the same product. When consumers realize a retailer is selling the exact item as the next retailer, their purchases are based on convenience or price, not loyalty.
Risk vs. reward
A consumer harmed by a private-label or white-label product will likely go after whoever's name is on the package. This can be a risky proposition for a retailer, whereas, for a branded product, the risk lies primarily with the brand owner.
A less significant risk is consumer loyalty. I see this more with white-label branding than private-label branding. From the consumer's perspective, why should they buy a package with an Amazon label when they can get the same product with a Walmart label?
Private labels, visible value
There are several benefits to using private-label or white-label branding, including:
Cost savings: Helps businesses save money on product development, marketing and distribution costs
Profit margins: Can be 20-30% higher than for branded products
Increased control: Directly influence product design and quality
Exclusivity options: Can incorporate exclusivity, making it lucrative for product OEMs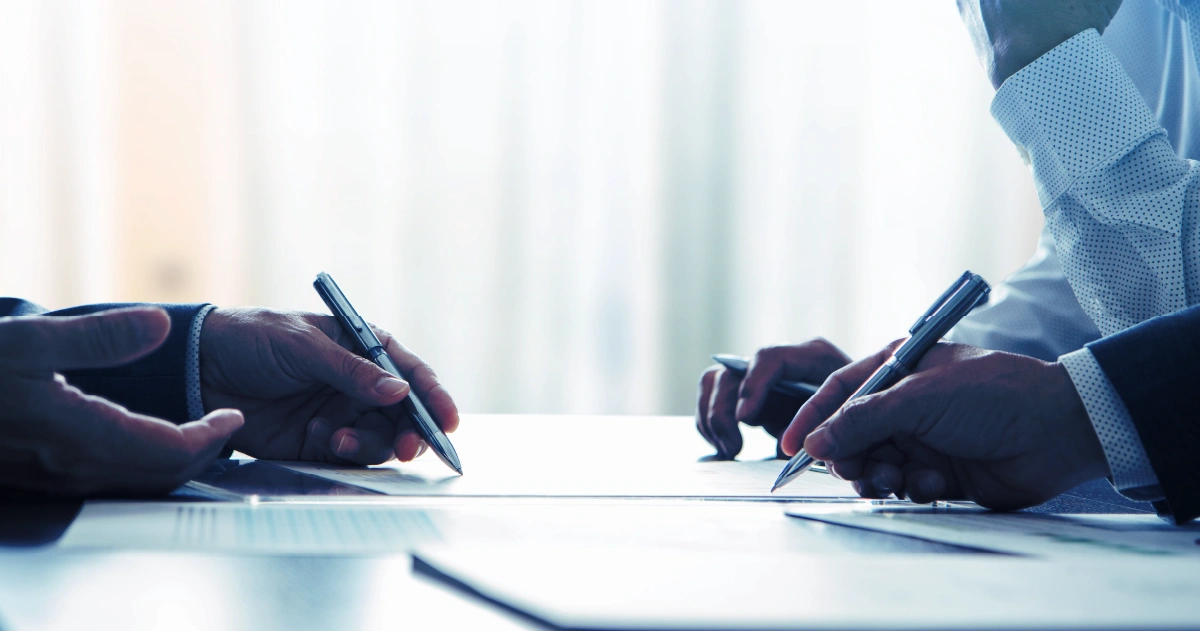 5 insights for success
Here are 5 best practices for private-label and white-label branding that licensing professionals should be aware of:
Understand the market, demand, competition and associated costs
Choose the right manufacturing partner with a good reputation and track record of quality who can meet your needs
Secure more exclusive deals with manufacturers by associating high quality with your label
Measure the success of your branding program to help make informed decisions on future marketing and product development
Obtain a design patent — the typical cost is $1,000 — for every private-label product to prevent knock-off versions
An analytical edge for growth and profitability
Data-driven solutions can aid licensors with private-label and white-label branding in many ways:
Identifying new product opportunities, tracking market trends and optimizing product development
Segmenting customers based on their interests
Setting competitive prices, tracking price elasticity and optimizing profits
Forecasting sales, monitoring sales performance and identifying opportunities for growth
Following market trends by analyzing sales data, competitor data and industry reports
Analyzing competitor prices, customer willingness to pay and cost of goods sold
The people's choice
This is a matter of shifting consumer buying patterns and giving them more for their money. Private-label and white-label branding is still a significant part of the licensing industry and a popular consumer choice.
This trend in purchasing will continue to grow, causing licensors to rethink their marketing, purchasing and legal strategies. The goal is to thrive in a market where private-label and white-label products will continue to dominate.
The only downside I see is that traditional brand owners must work harder to keep their royalties rolling in.