NFTs are creating "play-to-earn" business models for the booming gaming industry
Supported by nearly 3 billion gamers around the world, the mobile gaming market has seen explosive growth in the first half of 2021 and is estimated to become a $120 billion industry by year-end. In-game purchasing overtook game purchases last year, accounting for the biggest share of the video game market, raking in around $54 billion globally last year.
A new "game changer" entered the gaming market in November. In a major power play for streaming supremacy, Netflix introduced its new gaming service to all subscribers on Android and iOS platforms, giving users access to 5 new mobile games free of ads and in-app purchases.
Netflix aims to be a dominant player in subscription gaming to keep current subscribers plugged in and to lure new subscribers. Given the popularity of their hit series "Squid Game," I wonder if Netflix will launch a mobile game based on the show. I think they'd sell millions.
The Netflix foray into mobile gaming notwithstanding, the gaming industry is undergoing phenomenal change and NFTs (non-fungible tokens) will likely become a core piece of the equation. While still in the early stages, the list of games tokenizing their game assets and making them tradable as NFTs—and allowing players to earn money while playing—is growing.
Play to earn
NFTs allow gamers sell their game characters at a profit, creating a new "play-to-earn" business model for games where players earn rewards. Players can either sell their NFTs for profits or collect them until they yield crypto rewards from the game without having to relinquish their digital assets. The uniqueness and scarcity of NFTs make them digital collectibles that can be used as in-game items such as weapons, skins, gear, treasure, vehicles, and more.
As the NFT market gains momentum, NFTs could tap revenue streams for gamers and gaming companies worldwide. I see NFTs becoming a catalyst for innovation in gaming, creating new possibilities for engaging with a huge global audience. Eventually, gaming companies will establish a centralized marketplace and blockchain so players can create and transfer their own digital goods.
Even the major gaming publishers are starting to recognize the influence of NFTs and blockchain on the future of gaming. Industry experts predict there will be a frenzy of mergers and acquisitions in the gaming space in the very near future.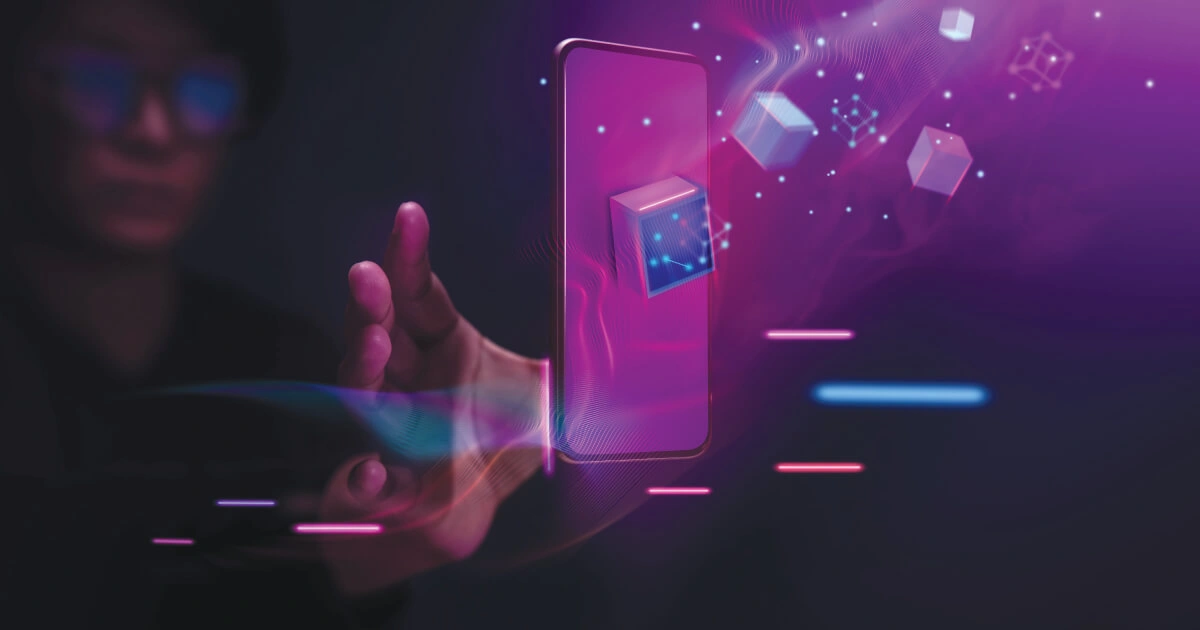 NFTs as in-game assets create the means for digital property rights in games. Enabled by blockchains, NFTs grant owners property rights and enable digital assets to have real value, independent of the gaming platform. And who better than gamers to understand the concept of virtual goods?
As the center of the player experience, NFTs also allow for cross-platform functionality. I think we'll soon see players owning NFT game add-ons that can be used in different games and, eventually different visual worlds.
An NFT is a digital thing in the blockchain, with a full history. If you can add on to that NFT to make it more than it is, I think that's huge for gamers. The gamer will keep playing this particular character that wears the gold shield or brandishes the powerful sword in that particular game, increasing the value of the NFT. There's an incentive then at some point for the player to sell the NFT that includes the avatar and all its accumulated powers.
NFTs in gaming will eventually reach the metaverse as the bigger gaming companies start launching their own portals into the metaverse. I don't think it will happen today, because even now, mobile games need to be made for both Android and iOS. But one day in the near future, we'll see all the leading gaming companies—and gaming-adjacent companies—joining forces.
Players enjoy owning and collecting things, and game publishers realize they can earn recurring profits from an NFT's license payments. When it comes to NFTs in this space, it's game on.