A CPG Revenue Growth Management blog series on optimization sophistication: entry level
Like all industries, consumer packaged goods manufacturers are focused on Revenue Growth Management (RGM) or looking for ways to cut costs and drive revenue. Data science models and using these to optimize Trade Promotion is a key component in driving RGM because it can improve forecast accuracy and "what-if" scenario planning for trade spend efficiency. In speaking with current and potential customers, who are looking to enhance their RGM capability, all are saying "I need optimization."
I know I need it but what is it?
This statement always reminds me of buying a new a car and purchasing the underbody coating. No one really knows what it is, but everyone knows they need it. When optimization/data science is called out as a need, my first question is, "How will you use data science to optimize trade promotion?" I also ask, "How sophisticated are you with trade promotion optimization?" Both questions help begin the discussion around client preparedness for this type of planning and the capacity to act on it based upon their position in the category.
A long-time colleague in the industry told me once, "I know BOGOs don't work at retailers but I am not in a position to challenge retailers about doing BOGOs." In my opinion, this statement is accurate because the retailer falls into the entry-level of sophistication. In this case, the manufacturer doesn't have the category share or position to win with BOGOs as a tactic or a promoted price point without risking distribution in the category.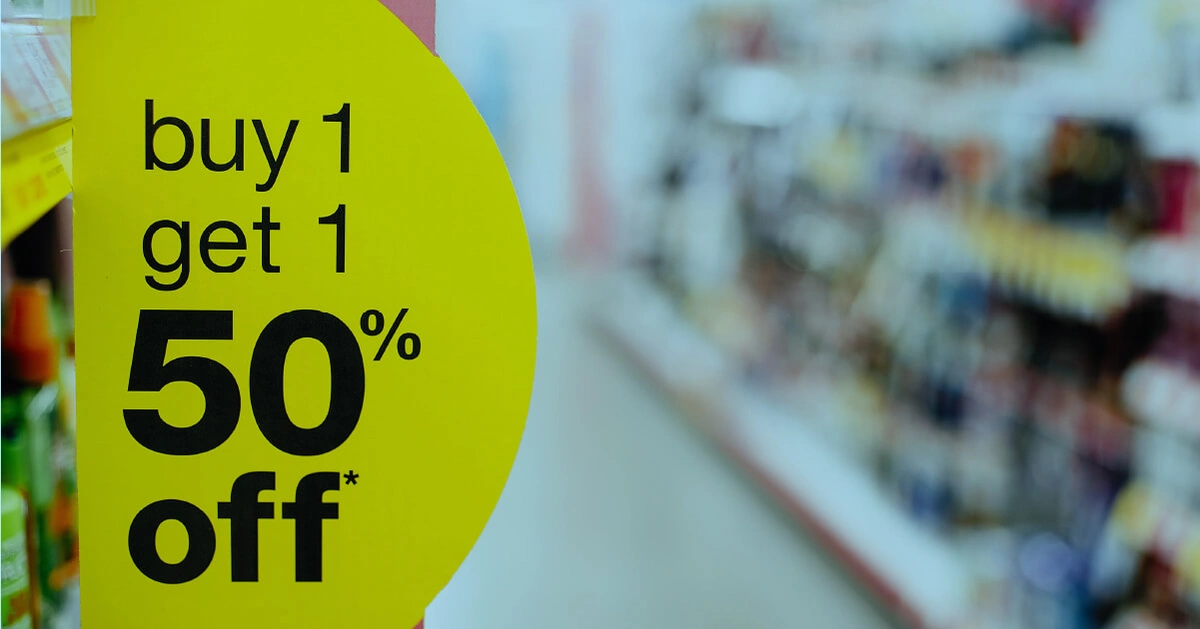 Knowing your base customer – more important than you realize
CPG manufacturers at an entry-level of sophistication are typically manufacturers of food, beverage, drug or household products with brand loyalty that maintains a number 2 or 3 position in the category and is under $1B in annual revenue with trade spend at 20% - 30% of gross margin. Manufacturers who want to get to the entry-level may not have a good understanding of their base consumers. To take the first step, they need to invest in and derive a base volume forecast either from their POS data or their shipment data. With a good understanding of base volume, you can drive RGM through:
Incremental Volume Investment: ability to look at volume actuals and compare them to base volume aligned by promotion and determine the incremental volume by tactic. Comparing the incremental volume, manufacturers will have a better understanding of trade spend investment to close the gap between base volume and sales objectives. ‌
Forecast Accuracy: using the same exercise described above and applying these learnings to future promotions is the best route to forecast accuracy. Repeating the analysis steps, you can use the information to determine a forecast accuracy metric. This metric becomes the "litmus test" to determine where improvements to forecasting need to be made. Once there is confidence internally with forecast accuracy, this will allow you to drive financials downstream through finance, accounting and supply chain decision-making. ‌
[BannerQuote quoteauthor="Source: 2022 POI State of the Industry Report" quotetext="In a recent industry survey, by tracking forecast metrics alone, 25% of the respondents saw an improvement to forecast accuracy. Also noted in the survey, most CPG companies are continuing to struggle in this area year over year."]
Here are some simple steps, without heavily investing in data science, that CPG manufacturers can take to get to the entry-level of sophistication through a comparison of actuals to forecast and then applying these learnings to future forecasts:
Build capability internally: External data acquisitions and systems can be a cost barrier. Looking and building internally can be a more cost-effective approach.
Proof of concept: Start with a test case to grow your internal capability, determine success KPI metric standards and compare and contrast your findings.
Identify quick wins for key customers and brands: A proof of concept (POC) can help you identify some quick wins which can in turn demonstrate a value proposition. This can be applied across the board to all customers and brands.
Gain senior leadership support: You need an internal champion at the senior level to believe in your project and support it if you are going to succeed.
Like what you read? Want to learn more about the next levels of optimization?
Still not sure exactly where you fit?