Just over a century ago, the Haber-Bosch process was invented in Germany, enabling the scalable production of copious amounts of ammonia for the very first time. This 1910 Eureka! moment meant farmers could fertilize their crops unlike ever before, growing food on a massive scale. So massive, in fact, a population explosion ensued – humankind went from 1.6 billion in 1900 to 7.7 billion in 2019. Thanks to today's coder farms generating zeros and ones on a massive scale, AgTech software is sparking a new technology era in farm management and grower production transformation, equal in impact to Haber-Bosch.
The general population has a vague idea of farming today. They might envision farmers driving their leviathan, GPS-guided John Deere tractors through the fields, sitting in air-conditioned cabs, erasing their boredom with 5G-enabled podcasts. The truth is even more astonishingly techie. Farming is a risky business, but today's seed-to-sale software mitigates that risk, driving large production farms toward profitability. As my Long Island friends would say, here's the long short: Agribusiness software saves time and money. It optimizes a farmer's operational efficiency and crop yields, minimizing crop damage and waste.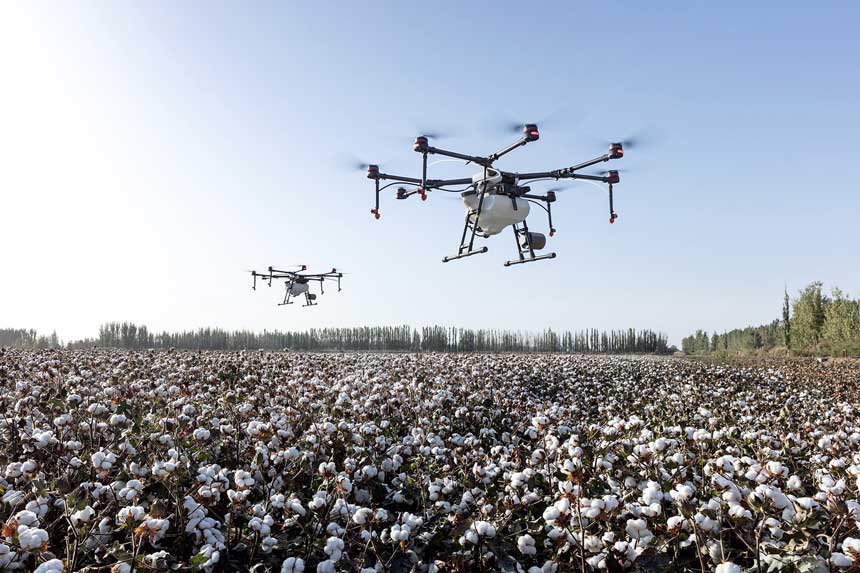 Benefits of AgTech Software
There are many ways AgTech software benefits farmers, providing visibility and insights into the day-to-day activities and operations, including the following:
Decreases food-borne illnesses due to pathogens, ensuring better, safer nutrition sources
Enables a larger variety of produce
Creates a traceable trail from the grocer or restaurant back to the field, and even down to the seed
Assesses land use
Suggests land use
Soil Moisture Ocean Salinity (SMOS) satellite technology monitors for droughts and flooding
Landsat satellites use metrics like the Normalized Difference Vegetation Index (NDVI) to audit vegetation greenness
Prevents resources depletion and alerts farmers to soil fertility and depleted soil
Recommends and tracks seed and fertilizer purchases
Tracks seed plantings
Site-specifically identifies when, where, and how much fertilizer to apply, preventing over-application
Alerts users to crop irrigation needs, as well as areas over-irrigated due to heavy rains
Predicts and alerts to human labor needs
Enables field worker communication and tracks progress
Detects disease, weeds and pests
Recommends pest control measures
Forecasts the weather
Tracks crop production height, count and biomass
Optimizes the product price
Identifies produce buyers
Automates the accounting
Farm-to-Fork Innovation
As you can see from the exhaustive list above, today's farmers rely on software to give them a macro and granular view into their entire operation. Precision farming requires cost breakdowns for every farm activity. Agri-ware analyzes all the conditions data to predict what will happen (a.k.a. predictive analytics) — including long-term weather trends — and then advises farmers (a.k.a. prescriptive analytics) on what to plant, fertilize or irrigate, plus where and when to do it. Geographic Information Systems (GIS) -enabled tools collect weather, vegetation and topography information to build agriculture maps. AgTech software also enables farmers to gain certifications or compliance with a host of local, regional, national and international governing bodies.
Farming technology and modernization is slated for continued growth. There's an interesting convergence trend happening between agriculture, technology and finance. Forbes reported that in 2018, $16.9 billion funded 1,450 AgTech investments. Since 2012, this space has seen venture capital increase at 80% year-over-year. The pervasiveness of the internet has provoked endless improvements in efficiency.
If AgTech software companies like Vistex can reduce worldwide scarcity and increase our food supplies, software engineers can all take pride in every line of code they've planted along the way.