Driving Growth & Profitability in the High-Tech Industry
Multiple forces have had a significant impact on manufacturers in the high-tech industry for some time. Among the most prevalent is the shift to cloud and the subscription software model, in which customers subscribe to a vendor's hardware or software, and revenue derived from the hardware or software flows in over the length of the customers' lifecycle rather than in a single, up-front payment. According to a study by Gartner, 80% of high-tech vendors will offer a subscription-based business model by 2020.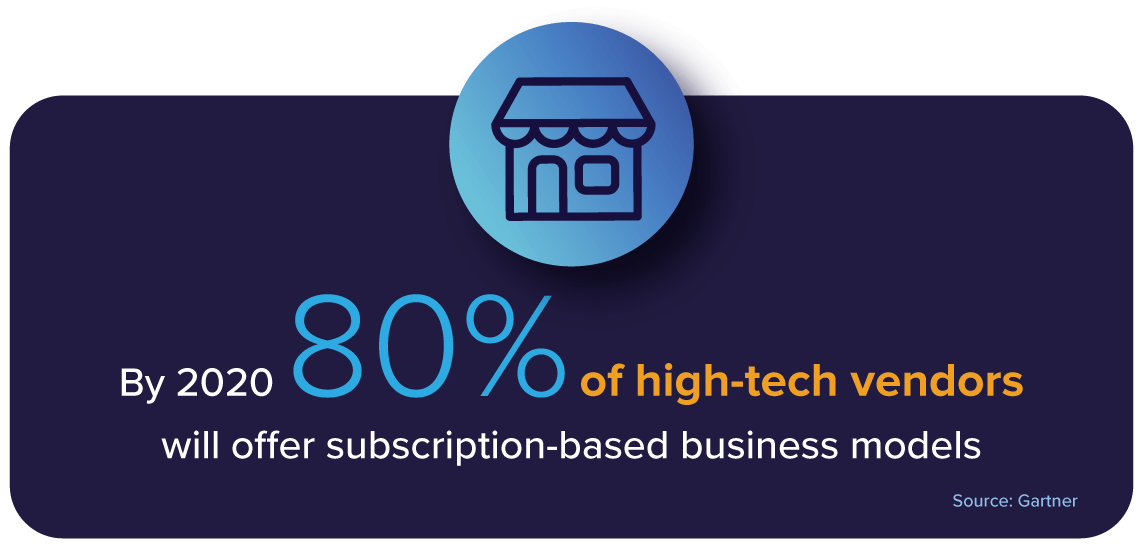 Like cable TV and other media content providers, tech companies have been making the shift to cloud and subscription-based pricing models.
Additional forces impacting manufacturers in the high-tech industry include:
Shortening technology lifecycles
Increasing complexity in technology solutions
Shifting of sales cycle control from vendors to buyers
Reshaping adoption of technology and usage by the "i generation"
Expanding uses of data coupled with increased utilization of analytical tools
These trends and their impact on tech companies' Go-to-Market programs are part of an overall paradigm shift that is disrupting businesses in many industries, but particularly those in the high-tech sector. Tech companies are already "digital" in nature, but the trends described in this eBook call for even greater digital transformation from them. A new approach to channel management is also needed to address emerging challenges as well as determining how to capitalize on new opportunities.
Additionally, with the given challenges and opportunities that today's high-tech companies are navigating, it's not surprising that incentives and the broader Go-to-Market programs landscape have also been impacted and being reconfigured to handle hefty new demands. Tech companies can no longer run programs that simply focus on how they incentivize a customer to buy or a partner to sell; today's programs need to focus on the end-to-end value chain.
Challenges and opportunities include:
Cost and profitability pressures
Growth of the cloud, AI and IoT
Channel data volume and quality
System integration requirements
Fast pace of solutions commoditization