Optimizing Revenue Streams with SAP® Solutions
What is your approach to revenue management? Are your decisions ad hoc and reactive with no standards or processes defined? Or maybe you have a couple of standardized, documented processes and a few margin management projects in the queue. Perhaps your approach is based on predictive analytics, machine learning and advanced data models. Chances are…you are somewhere in between these levels along your revenue management journey.


To operate successfully in the life sciences sector, you must address several holistic, complex issues that impact your go-to-market and pricing strategies. By automating workflows and integrating processes, it is possible to maintain regulatory compliance, increase productivity, and cut time to market.


SAP® solutions can help you succeed by providing comprehensive features for end-to-end life science revenue management.


To effectively manage prices and profit maximization in life science environments, you must charge the right price at the right time. Regulatory changes, pricing pressures, reference pricing, inventory serialization and ongoing market expansion are just a few of the factors that can affect your business.
SAP helps you establish one single point of truth for all price-related records with your pricing conditions and status within SAP ERP or SAP S/4HANA®.



Benefiting from a holistic view across revenue management
To successfully manage go-to-market programs and pricing strategies, it is crucial to have an interactive process that includes multiple feedback loops. As shown in Figure 3, these loops help ensure that the results of program decisions are constantly reviewed and used to adjust strategy.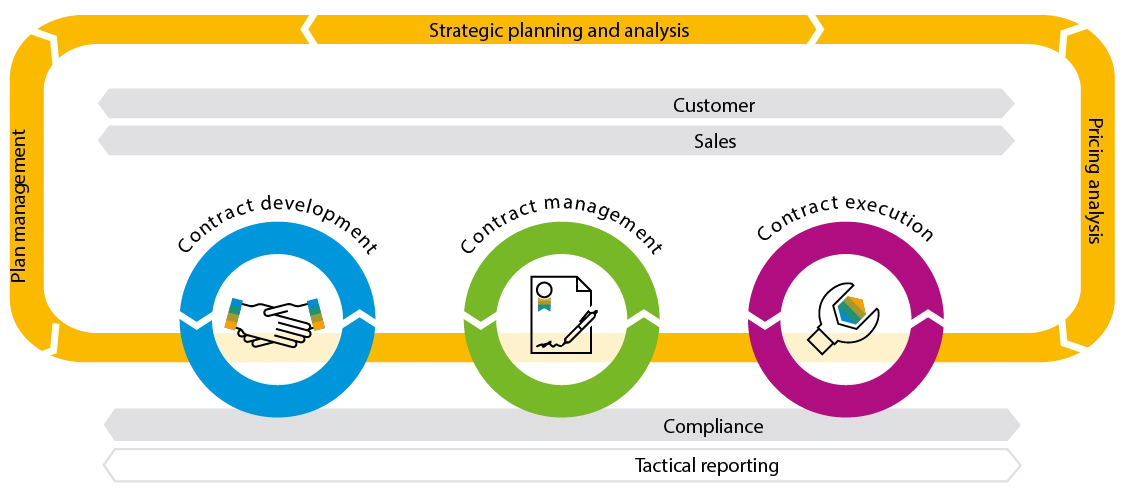 For information on how end-to-end revenue management can help you grow your profits, download the PDF. Vistex is proud to be the first and longest-standing partner within the SAP Solution Extension program®.