Wholesalers face a myriad of challenges when doing business, most significantly how to manage multiple files from a variety of vendors in many key areas of the revenue lifecycle, including:
Price management, where manual maintenance, inefficient process to change prices, and inaccurate execution of customer pricing negatively impacts the bottom line.
Contract management, with scattered management of supporting documentation, as well as the time-consuming and often manual integration of planning and actual data.
Chargeback management, due to lost collection of vendor programs, prolonged chargeback days outstanding, and missing supporting details for claim disputes.
Rebates, with tedious calculations in offline spreadsheets, limitations in terms of types of rebates that can be offered, and an inefficient process for managing rebate reconciliation.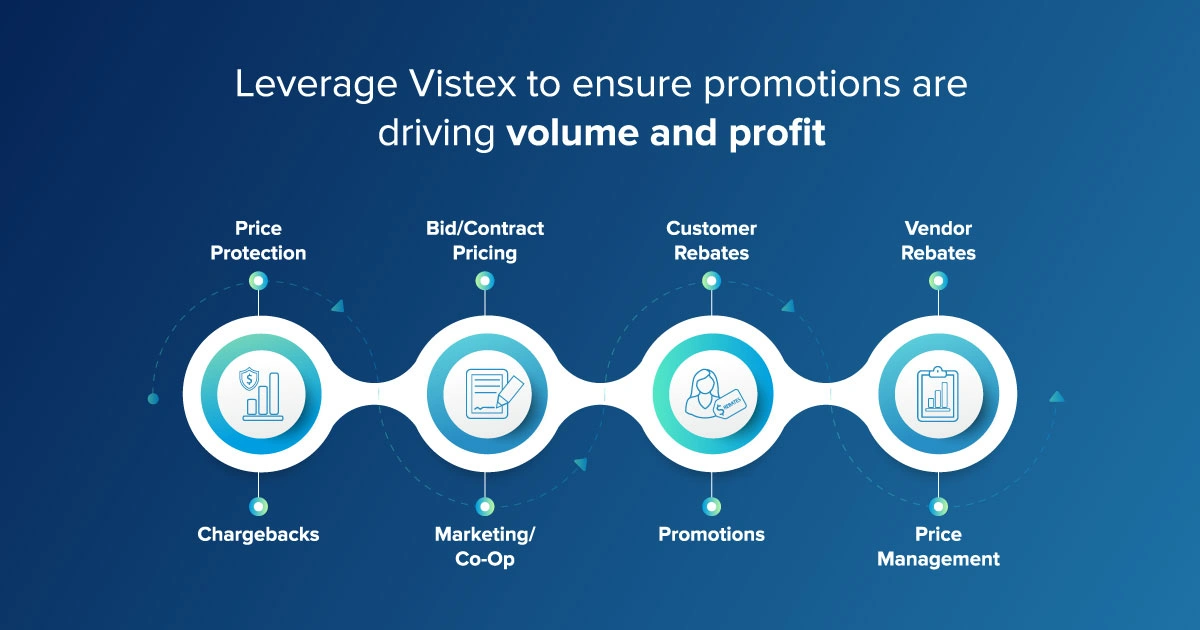 Vistex solutions, including our analytics reporting platform and integrated front office portal, provide answers to so many of these inherent challenges through automated price and rebate calculations, as well as claim processing. Plus, the agility to quickly and efficiently change price points, immediately access an accurate flow of data to customer orders, insight into program successes and failures, and a central hub of contract information with complete visibility help assure proper end-to-end management of your Wholesale Distribution programs.
In this webinar, you will learn about the following:
How you can analyze the profitability of vendor contracts
The process once a contract comes in (approval, audit, attach)
VIBES digital front office portal (communicating with partners at all stages of the program: contracts, statements, terms and conditions, and general inquiries)
A general view into our wholesale customers' experience with Vistex price, contract, chargeback, rebates, and analytics
How analytics help you better understand business trends and increase profitability
Allen Ipjian
Solution Engineer at Vistex