The Secret Decoder Ring for Licensors
A desirable piece of Intellectual Property ("IP") is powerful. To manage that amount of power, it is essential that the licensor hire a professional attorney who specializes in intellectual property and individual copyrights. There is a deep case history of precedent, and a qualified attorney will understand the restrictions that need to be put in place, and the terms included to ensure the licensor profits fairly from the licensee.
"Licensing success occurs where preparation and opportunity meet."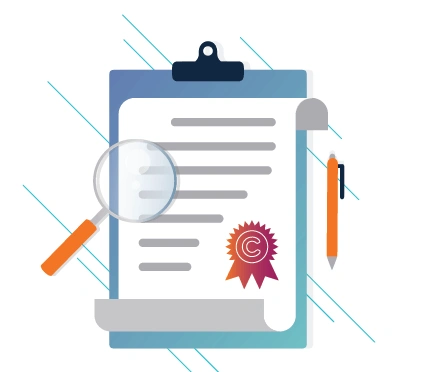 The structuring of a licensing contract is critical; when written correctly and well executed, life is good for both parties in the agreement. On the flip side, poorly written contracts can result in costly disputes. Time and money can be wasted resolving them. The harmonious business relationship between licensor and licensee is sometimes irreconcilably damaged. Equally disconcerting, industry reputations on both sides can be tarnished indefinitely.
Every year, more than $270 billion in global revenue stems from licensing contracts. However, there are still licensing contract disputes filed in court every year, indicating that contracts are still being executed without legal clarity. The additional opportunities identified for profit are vague, if covered at all. Many of these errors are preventable. Licensors should never have to experience financial or creative suffering due to poorly written and executed contracts.
One can liken demystifying the licensing contract to having the "secret decoder ring." This eBook is designed to teach licensors about some licensing contract business elements that — if missing — can compromise an IP. The goal of this eBook is to arm new licensors with the ability to recognize an incomplete contract, and teach them about which elements should be included.
In this ebook we'll share 5 things that IP licensors should consider before putting ink to contract:
Specific Rights: Grant the rights in a way to garner the best brand image, exposure, and revenue.
Guarantees and Royalty Rates: These rules are in place to drive the licensee's marketing plan and generate more revenue for all the parties involved.
Performance-Based Renewal Provisions - Incentivize sales, for example, If the licensee doesn't hit a minimum of net sales, the license will not be renewed once the contract is over.
Clear Definition of Net Sales Values - Have in writing what can or cannot be deducted from the gross to determine the calculable net.
Discrete Conditions for the Sell-Off Term - Clearly establish when a sell-off period occurs and the pricing requirements during that time span.