Having access to rights is critical in today's direct to consumer economy. There's no time for prolonged research, no patience for sub-par content, and no money to be made from having unused rights sitting in a legacy system no one can access.
Rights and royalties are not always easy to handle, but it doesn't have to be that way. The most important factors for effective rights management are based on transparency, scale and the end goal to increased margins.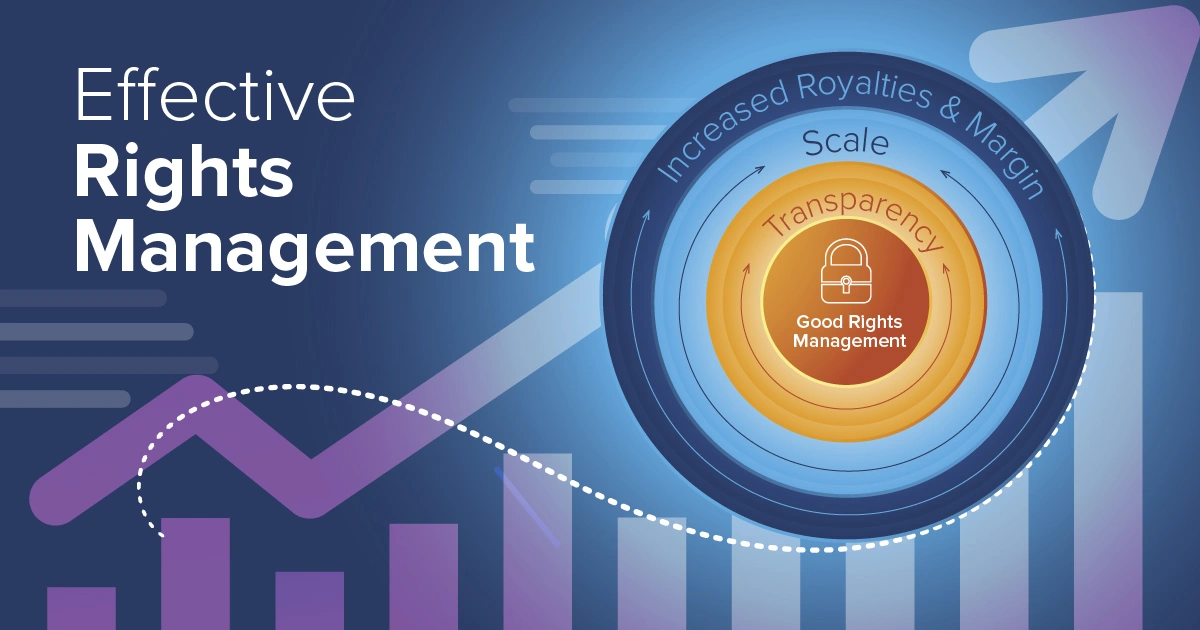 Vistex offers powerful contract, rights and royalty solutions that manage the complexities associated with agreements and provides real-time insights that help content owners, broadcasters and distributors plan and model their programs to maximize profitability.
The 
SAP S/4HANA® for rights and royalty management
solution is built for content producers and distributors across business segments, channels, formats and methods of distribution. The Vistex data model allows rights to be expressed clearly for all types of intellectual property and it can support the entire digital supply chain.
To find out how to consolidate your rights data from many disparate systems into one central repository that can be easily queried and monetized, watch the on-demand webinar. We'll show you how to quickly and efficiently leverage your library to increase profits and minimize risk all integrated into your SAP landscape.
Watch this on-demand webinar and learn more about:
What Rights & Royalties are and how the market works
What the inputs and outputs are
How you can benefit from a user-friendly tool embedded within your SAP environment
How Vistex can help you
Presented by:
Phil Bird
 Head of Sales (UK) at Vistex