Insights that Bring Your Business Back to the Future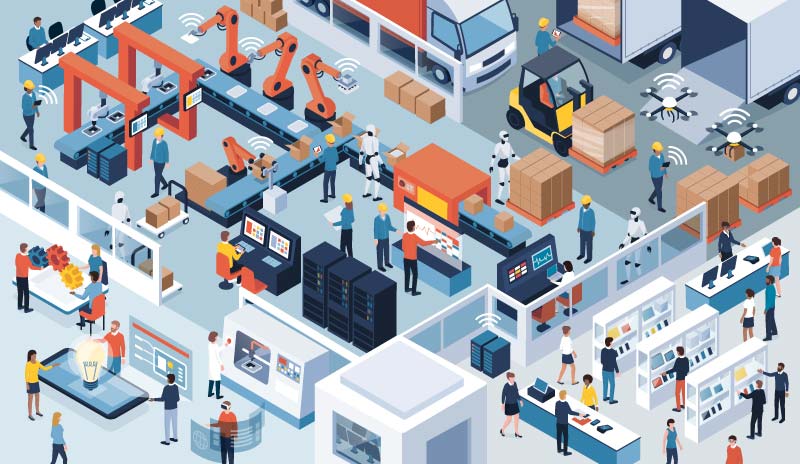 When 20th century sci-fi looked to the distant future of 2020, what was the world going to look like?
We may not be driving flying cars or holidaying on Mars (yet), but technology has revolutionized our day to day lives, and continues to do so.
The same is undoubtedly true of business, and it is especially so for the wholesale distribution sector, which has seen significant disruption in recent times. As we enter this new decade, the need for businesses – including wholesale distribution companies – to evolve and innovate has arguably never been more pertinent.
As with retail in years gone by, one specific online behemoth has entered the fray and is rapidly changing the outlook for what distribution will look like in the future. Amazon Business launched in 2015, and in 5 years has become the dominant force in distribution.
The numbers have been hugely impressive – in the first 12 months post launch, $1B in sales were generated – that figure is now over $10B in global annualized sales with over 1 million worldwide customer accounts. Impressive, but perhaps not surprising, given their track record with Amazon Marketplace.
The question continues to be whether and how businesses can compete, as Amazon's disruption in the wholesale distribution space undoubtedly accelerates?
Most businesses agree that the tried and tested relationship-led sales model seems to carry less weight now that customers are increasingly digital native, and for whom it is second nature to research and purchase online. With Amazon well established as the go-to online consumer marketplace, it is not a massive departure for those customers to choose a business account with them as well.
Ian Heller, President & COO at MDM, noted at a Digital Distributors Summit I attended last year that if you are up against Amazon as a distributor, be aware: they carry the majority of products you do, can deliver at least as well as you do, and – due to their huge customer reach and the vast amounts of data they capture – they probably know your customers better than you do. And that's before AI comes into the equation. Amazon's tech is most likely superior as well, and with Alexa-type assistants, the purchasing experience is becoming easier over time.
So how should 'non-Amazon' wholesale distributors compete? The good news: it is not a lost cause. Disruption occurs in practically every industry, and it is how businesses react to it that defines their future success, and often makes them better businesses.
Wholesale distributors who are successfully evolving are taking note from successful retailers, and a number of key approaches have emerged:
Customer experience. How you relate to your customers – online and offline – can create a superior, tailored experience that drives loyalty.
The combination of focus and expertise. Among the most successful retail competitors to Amazon are those who have become true leaders in their niche and bring know-how and impart wisdom to their customers.
If you aren't on a digital transformation, you likely need to be. This is the backbone to #1 and #2 and brings the visibility and intelligence you need to know what to do now, and what to do next.
Whether it's the best possible e-commerce platform, better data capture, or end-to-end revenue and incentive management, it is time to take a 6000-ft look at your business processes and gain the insights you need to compete in this new distribution landscape.
If a new year presents new opportunities, 2020 is the time to evaluate what the future looks like. Because really, it's already here.