VISTAS 2018 was the biggest and best yet, complete with an electrifying keynote presentation from Vistex CEO, Founder, and Chief Architect, Sanjay Shah, mystifying magic from the highly talented Jason Bird, poolside networking events, and an inspiring seminar track dedicated to channel program management. If you couldn't join us this at this year's event, don't worry, there's always next year for VISTAS 2019, to be held in Chicago, October 2-4, 2019. In the meantime, here's a summary of the channel program presentations from this year's event!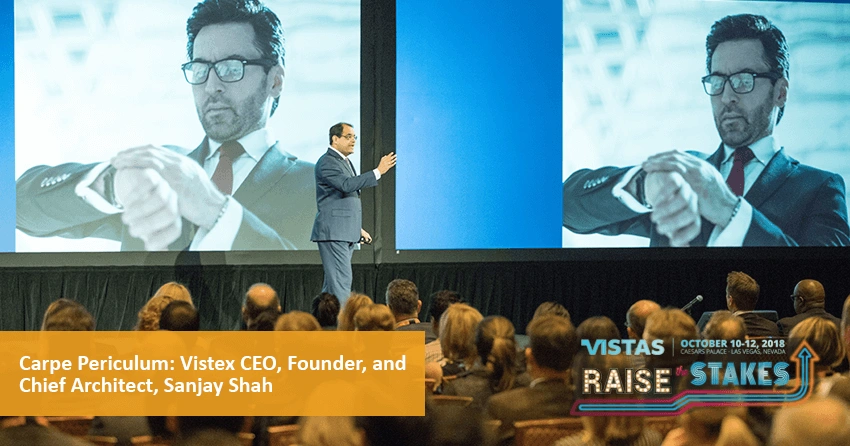 Special thanks to Lisa Salvino, Jacquie Wiviott, and Melissa Seeba-Soler for their contributions, and thank you again to our wonderful presenters and attendees!
Going All-In: Elevating Your Program from Regional to Global Presented by Jason Lindeman, Sr. Manager, Global Partner Marketing, F5
Whether you are making your regional program global or expanding your marketing program in any fashion, there are sure to be challenges along the way. According to Jason, some of the keys to a successful marketing program expansion include getting stakeholder buy-in and communicating early and often internally and with the program participants. Part of the preparation should also include data collection tactics and the process to measure the success of the marketing investment. It is also key to address any regulation and compliance needs at the regional and country levels. Another essential component in planning for growth includes resource planning to ensure there are people available to manage the marketing program in its expanded state. There are many considerations to be made in marketing program expansion, but at the end of the day, it is important to involve others, listen to feedback, and embrace change.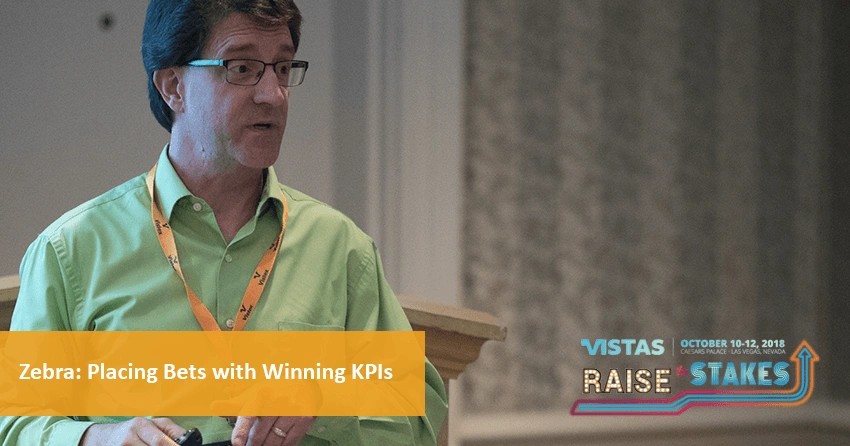 Zebra: Placing Bets with Winning KPIs Presented by Glenn Coarson, Sr. Manager, Global Channel Strategy & Programs and Danielle Taylor, NALA Channel Marketing Specialist
As Zebra launched its new Partner MDF Program, the development and agreement on KPIs throughout every phase of the program development was vital. Glenn discussed that throughout their journey they defined some core KPIs to recognize and track a company or departmental goal, isolate specific issues that need resolution, leverage best practices and/or define areas for continuous improvement to drive overall effectiveness of the new MDF program. Danielle reviewed detailed examples of each type of KPI to illustrate how the particular measurement helped decision making and perhaps changed processes to yield the ideal result. The Zebra NA team has utilized the data from the channelMDF module to create a "dashboard" for admin users with a filterable visual display of the Vistex data that can be used to prevent potential issues with projects, claims, and payments for weekly monitoring and overall program health.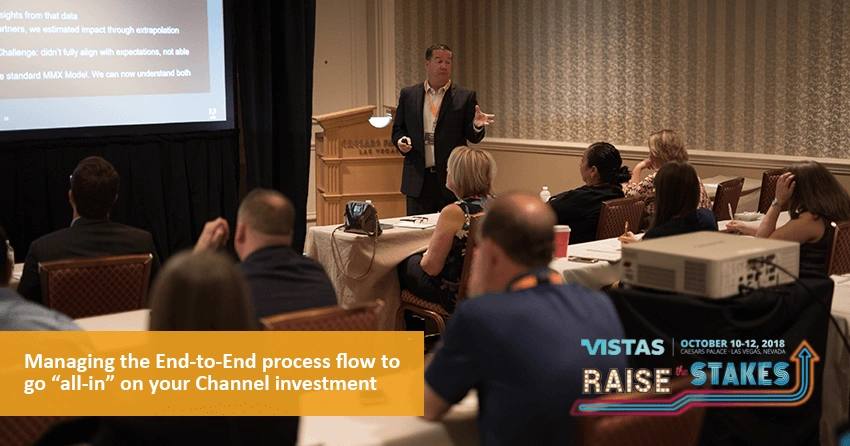 Managing the End-to-End process flow to go "all-in" on your Channel investment Presented by Mike Donahue, Senior Manager – Global Marketing Operations, Adobe
Given their significant transformation as a business, a global Sales & Marketing Operation solution was critical to Adobe's future success. Mike leveraged the channelConduit infrastructure and discipline to help identify his top performing partners, ultimately enabling Adobe to align revenue and activities with overall objectives. According to Mike, this didn't happen overnight. To address the challenge of being able to provide performance and spend visibility based on real-time, reliable data, the Adobe team connected its Conduit data warehouse to Tableau and created a series of dashboard reports. The result was data driven, strategic management of funds with improved forecasting and KPIs to minimize risk and capitalize on success.
Roundtable: Measuring the value of Market Development Fund (MDF) Investments
High-tech attendees participated in a roundtable discussion on metrics, closed-loop reporting and ROI. If there is one thing everyone can agree on, it is the difficulty of calculating ROI for channel marketing investments. With the reliance on partners to provide data for MDF executions, the ability to collect accurate data after the activity has ended is difficult to achieve. In addition to data validity, with the sales cycle length for some organizations, it can be difficult to provide line of sight to quickly show value in the activities executed to executive teams. With channel marketing activities, the execution is being managed by a third party and it is more difficult to track partner touch points and how to attribute the uplift in business. While it may be difficult to calculate ROI in its purest form for these channel marketing investments and methodology can vary from organization to organization, exploring this topic remains extremely important as organizations rely either partially or fully on partner organizations to sell their goods and services.